Gurgaon Bakery, Bisque Is Now Delivering Across G-Town!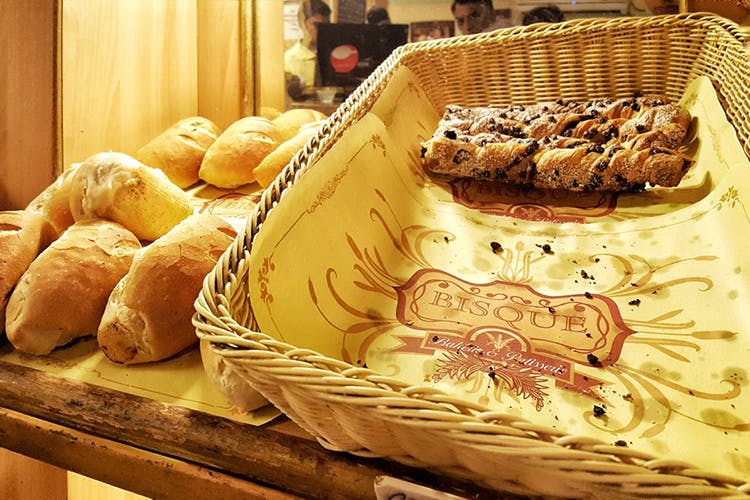 Shortcut
Our favourite diner/bakery cafe is finally delivering all over Gurgaon, through Quickli.
Must Eat
Even though everything at Bisque is absolutely delicious, two of our favourites are the Mix Grill Sizzler and Chocolate Excess Pie. The Mix Grill Sizzler contains chicken sausages, grilled chicken, chicken salami, all loaded in the creamy peanut butter sauce made with the juices from the pan in which the meat is cooked. Served on a bed of vegetables, a side of crispy potato wedges and two slices of grilled bread to dip in the sauce.
Their Chocolate Pie is heavenly with a ganache that is rich, decadent, creamy and with a crumbly base. They don't shy away when it comes to portions.
Must Drink
Iced Tea—a perfect accompaniment to chug down all that food!
What We Loved
Even though it's always crowded and has quite a flurry of orders, you don't have to wait 30 mins. We also love the comfortable and laid-back vibe.
Best Time To Visit
At night, you will see families coming here for a cosy dinner and children in their night suits waiting to get their favourite dessert.
What Didn't Impress Us?
The ambience is in dire need of a renovation and the quality of the puffs has declined over the years.