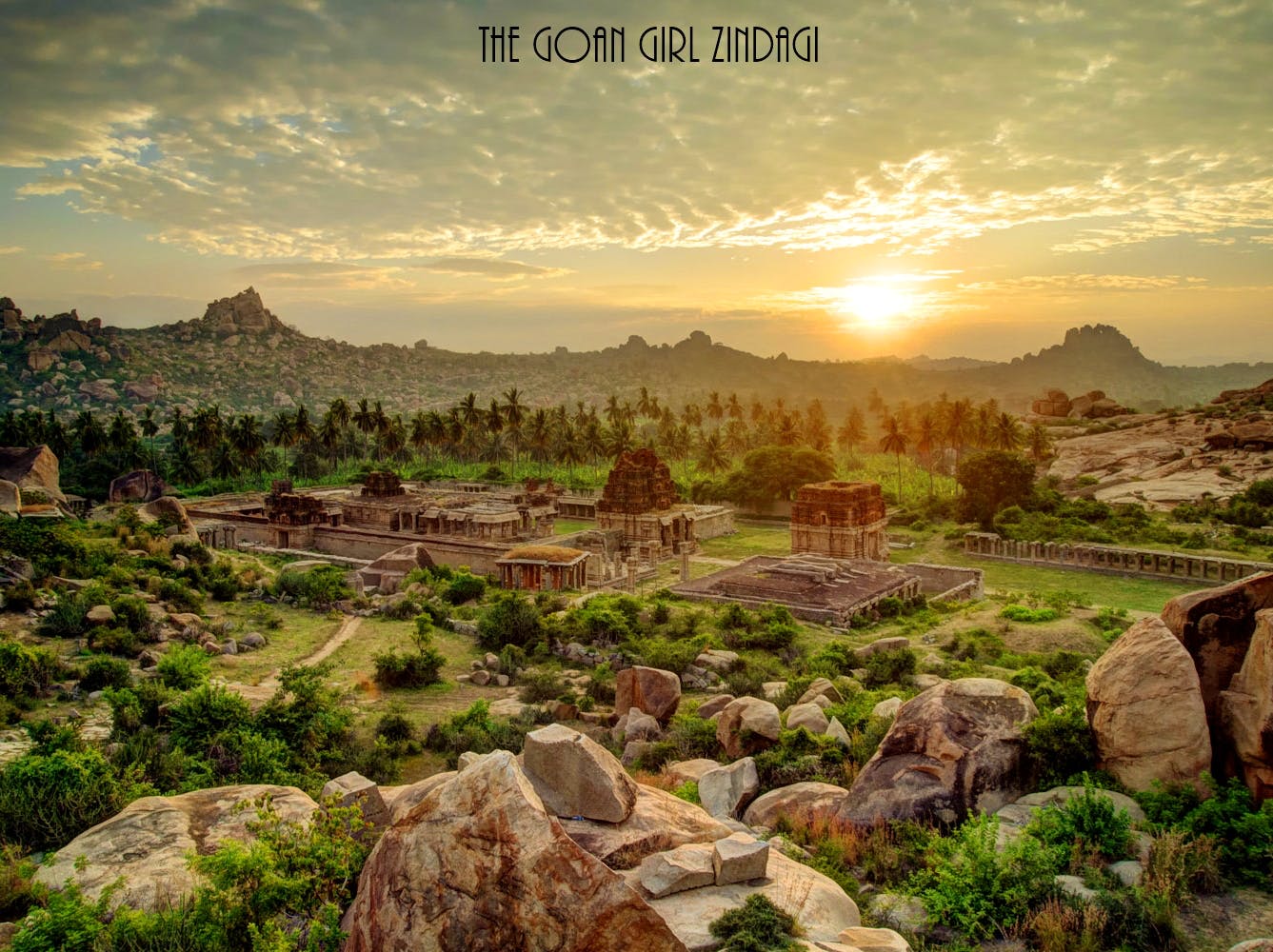 Boulders, Monoliths & Ruins Of Ancient Edifices: Plan A Trip To Hampi With Your Fam This Weekend
What Makes It Awesome
Vast stretches of boulder-strewn hills make the backdrop of Hampi unique.There are indeed very fewer places in India where you'll find ruins of a bygone city on a rocky terrain being gifted with lush green stretches of banana plantations and paddy. Hampi's sprawling landscape is famous for its ruins belonging to the erstwhile medieval Hindu kingdom of Vijayanagara and it is declared a World Heritage site. The temples of Hampi, enormous boulders, its monolithic sculptures and monuments, make it an unmissable destination for every type of traveller. The Hindu style of architecture found at Hampi reflects the splendour of the Vijayanagara Empire. The rugged landscape adds to the historic ambience of this site.
What's My Pro Tip?
Although this capital city of the Vijayanagara kingdom, is now in its ruin, still the ritual of bathing the royal elephant at the Tungabhadra ghat is prevalent. Just get up and take a stroll up to the Ghat and at 8am, you can see the elaborate and fun affair. It's absolutely worth a watch. Enjoy majestic views of serpentine Tungabhadra - one of the major rivers of Karnataka which flows serenely along this town, providing an awe-inspiring natural setting from atop the hills. It is an endearing sight to behold for a lifetime. Experience a coracle ride - Yes! The bowl-shaped boat made of reed, saplings and hide. It's indeed an experience of a lifetime of floating in those tiny baskets on the rushing river. If you love bazaars, then you will love Hampi. From handicrafts and dresses with tribal work to other souvenirs, you'll get everything there.This bazaar promises to take you back in time—to the era of the Royals.
Anything Else?
If you're an adventure enthusiast, Hampi is surely for you. Numerous adventure clubs take groups on regular rock climbing and bouldering expeditions at Hampi. So, if your not the enchanting scenery and the admirable history buff, at least for adventure and fun, you must visit Hampi. Hampi with its boulder-strewn hills also is a favourite hiking destination. One of the most popular short hikes is the Anjanadiri hill located north of the river Tungabhadra. Travellers flock to the hill every evening to watch the sunset from here. It's a backpacker's paradise and every art lovers bucket list. With its enchanting rocky terrain, a mesmerizing view of the Tungabhadra the forlorn ruins of Hampi, around 330km from Goa, is an alluring experience. They lie scattered over a landscape that leaves you spellbound.
Comments