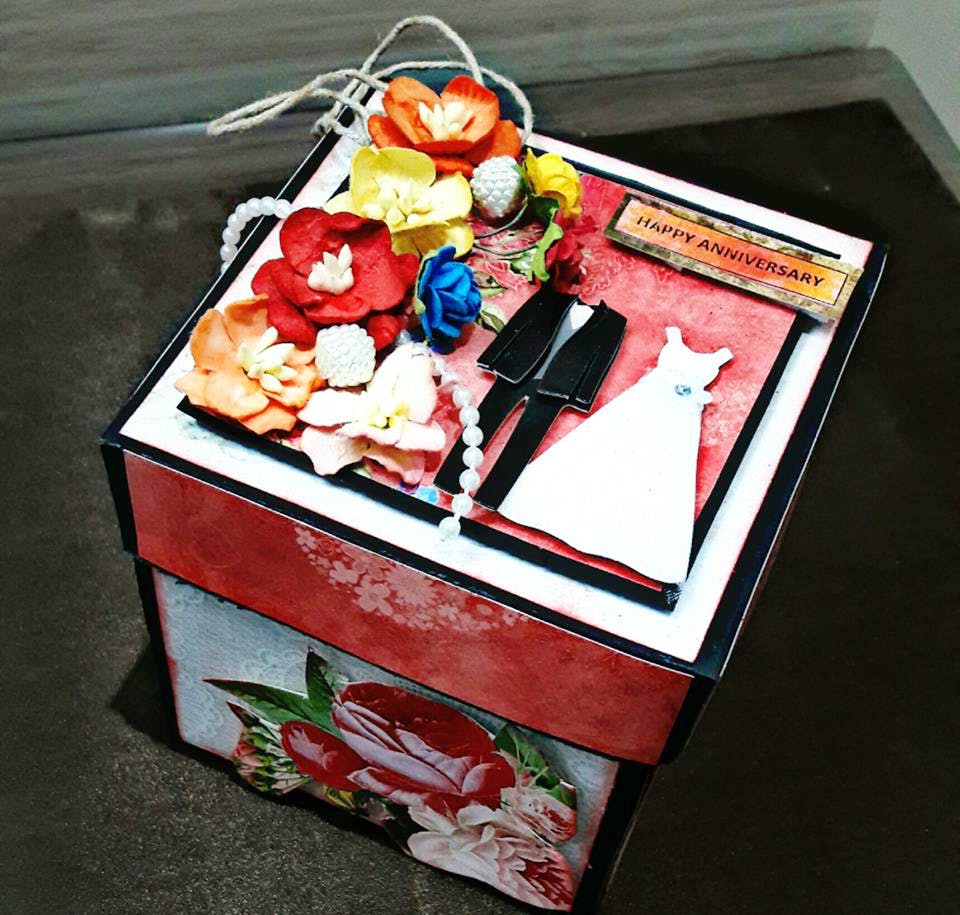 Bye-Bye Boring Gifts: These Handmade Gifting Stores Have Our Heart
We are always confused thinking about what to gift every time we attend a birthday party or wedding. Our ideas are mostly limited to buying a cake for birthdays, and for weddings, we are mostly clueless (although, money envelopes is something that comes to everybody's minds). So maybe let's invest in something fun and memorable (say, handmade items)?
And don't you worry; we've shortlisted eight places that do the most stunning handmade gifts.
Mad Over Gifts
If you are tired of gifting basic T-shirts, key-chains or fridge magnets, we think it's the time to head to this store. They are pretty good when it comes to making handmade gifts (photo bouquets, pin boards, hand-made cards), customised cakes, and personalised T-shirts, cups, and a lot more.
Make sure to give them a minimum of 3-day's notice to serve you the best!
The Gift Shop
Based out of Yamuna Vihar, this place is quite known for really cute handmade gifts. They make handmade ring-trays, haldi-trays, mehndi-trays (for weddings) and they can even make your wine glasses look even prettier. So, what are you getting?
Sweet Art By Mehak
If you are looking to get anything that ranges from handmade cards, scrapbooks, to even personalised bean bags, then you surely need to check them out. We recommend that you check out their mini explosion boxes if you are looking for a wedding or birthday gift. Oh, and did we tell you that their customsied chocolates are way too good?
Gifts Club
Based out of Model Town, this is the place to go to if you are looking to buy handmade wind-chimes (yes, you read it right! Plus, they are pretty too). You can even get their countdown cards (for wedding, birthdays) and since Raksha Bandhan is around the corner, you could get hand-made rakhis from this place.
Wrap N Pack
Based out of Pushpanjali Enclave in Pitampura, this place has a lot to offer! What's best is that they have been in business for close to 10 years so, you don't really have to worry about quality or customer support. We personally love their birthday boxes and hamper baskets. So, check them out and sort all your gifting confusion.
Artocea
Located in Deoria, the place does really pretty scrapbooks and cages that consist of a mini album, explosion box, and a variety of cards. They are also pretty good when it comes to handmade cards so, next time you are confused about what to buy, you know where to head to.
Hupp Me
Hupp Me is an online website that does a variety of gifts. What we particularly love about this place is their personalised A to Z cards and memory boxes and the best part is, everything they offer is of impeccable quality. So, don't think twice before you get stuff from here.
Paper O Paper By Sakshhi Gandhi
Quite famous for handmade desk organisers, and personalised dollhouses for kids; they have a lot on offer and that too at great prices and in good quality. Also, it's always a good idea to keep an eye on their Facebook page, as they keep coming up with new offers.
Comments