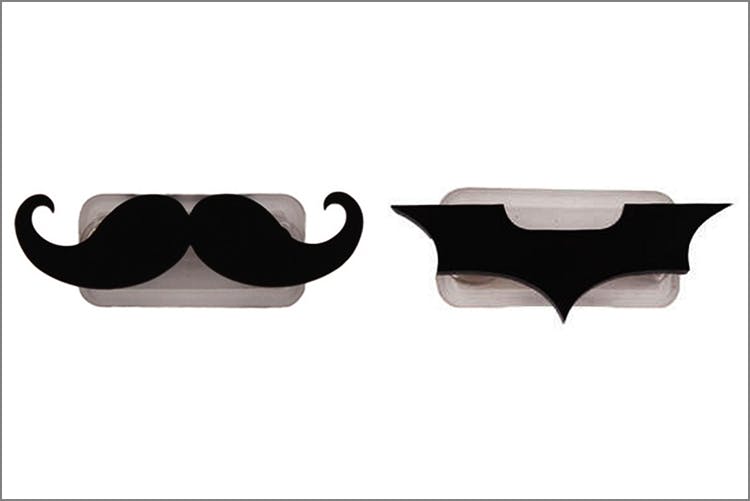 Hang8 So That You Never Lose Your Glossies
Shortcut
A clip/hanger for your daily items, like earphones or sunglasses, which attaches to your clothes and creates a mini hanger for you to hang your stuff on—genius.
Hangry For One?
First started as a product to solve basic household 'losing stuff' problems, this little project has become quite the rage in recent times, especially when it comes to carrying extra essentials like sunglasses, earphones and more. Almost everyone can use this stainless steel accessory that attaches to your clothes with a twin magnet; it's super handy for those prone to misplacing their things—like us.
Bat-Style
We're loving the idea of magnetic bow ties and batman clips that also double as hangers to help you keep things organised. Multipurpose, problem-solving and cool; these little products are the perfect budget-buys.
We're especially loving the solid-coloured functional ones for daily use, and would recommend the moustache, Batman logo, bow tie and 'Swag' pieces for optimum coolness.
Where: Shop here. 
Price: INR 249 onwards
Contact: +91 9953139797
Check out their website here.
Comments