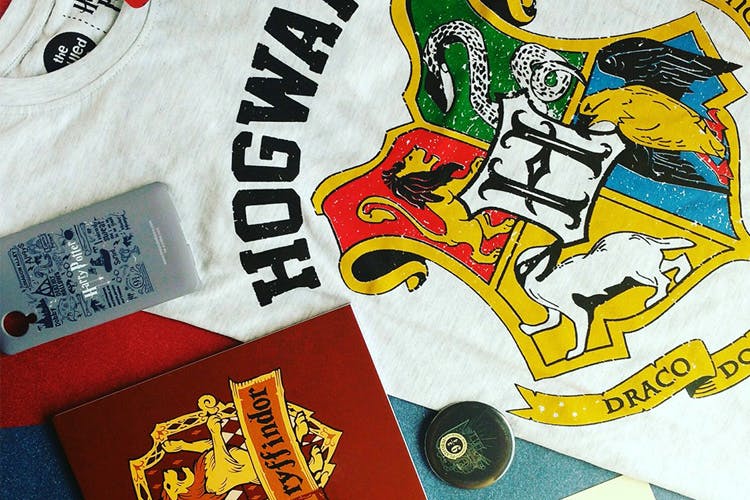 Harry Potter Or Darth Vader? The Souled Store Has You Covered For Merch
Shortcut
Star Wars to Harry Potter, Friends to AIB, The Souled Store has merchandise for all those who're slightly obsessed with popular culture, TV shows, music, comedy and more.
Let The Games Begin
Raw or Smackdown, Triple H or Rock, WWE would've definitely been a part of growing up, even if it isn't now. Memories of wrestling with your older brother or your best bud, oh how you could relive them, but alas. Well, at least you have these T-shirts, mugs and badges to make you think of it once in a while.
Muzika Anyone?
Proud of not missing a single year of the Bacardi NH7 Weekender? This collection of T-shirts and badges are going to make you feel even prouder. Very basic but very hipster, we're loving their stuff. Also, if you're one of those who don't miss a single good gig in town and are well-acquainted with bands such as Nucleya, The F16s, Ganesh Talkies, and Ankur and the Ghalat Family, their merchandise is going to win you over.
Books And The Idiot Box
Harry Potter and LOTR fans, alert! You can find your magic right here. We're particularly digging the notebooks; in fact we're inspired to write a story ourselves. Friends and The Big Bang Theory peeps, get your dose of nerdy here. There's also tons of Star Wars paraphernalia. Storm Troopers, R2D2, Darth Vader — wall art, badges, phone covers, t-shirts — they pretty much have them all. We're only sad that Master Yoda is MIA.
All The Good Stuff
We're also loving their collection of PJs and boxers which have things such as #swag and marijuana leaves printed on them. Their range of hand-painted shoes including a very cool Pacman print are things we're doting on. And OMG their Pink Floyd and Coldplay coasters are totally sick!
If there's absolutely anything they've missed out on, you can send in a print or design of your choice to be put on a T-shirt. Artists, you can even sell your artwork here. Guys, this looks like a one-stop shop now, doesn't it?
Comments