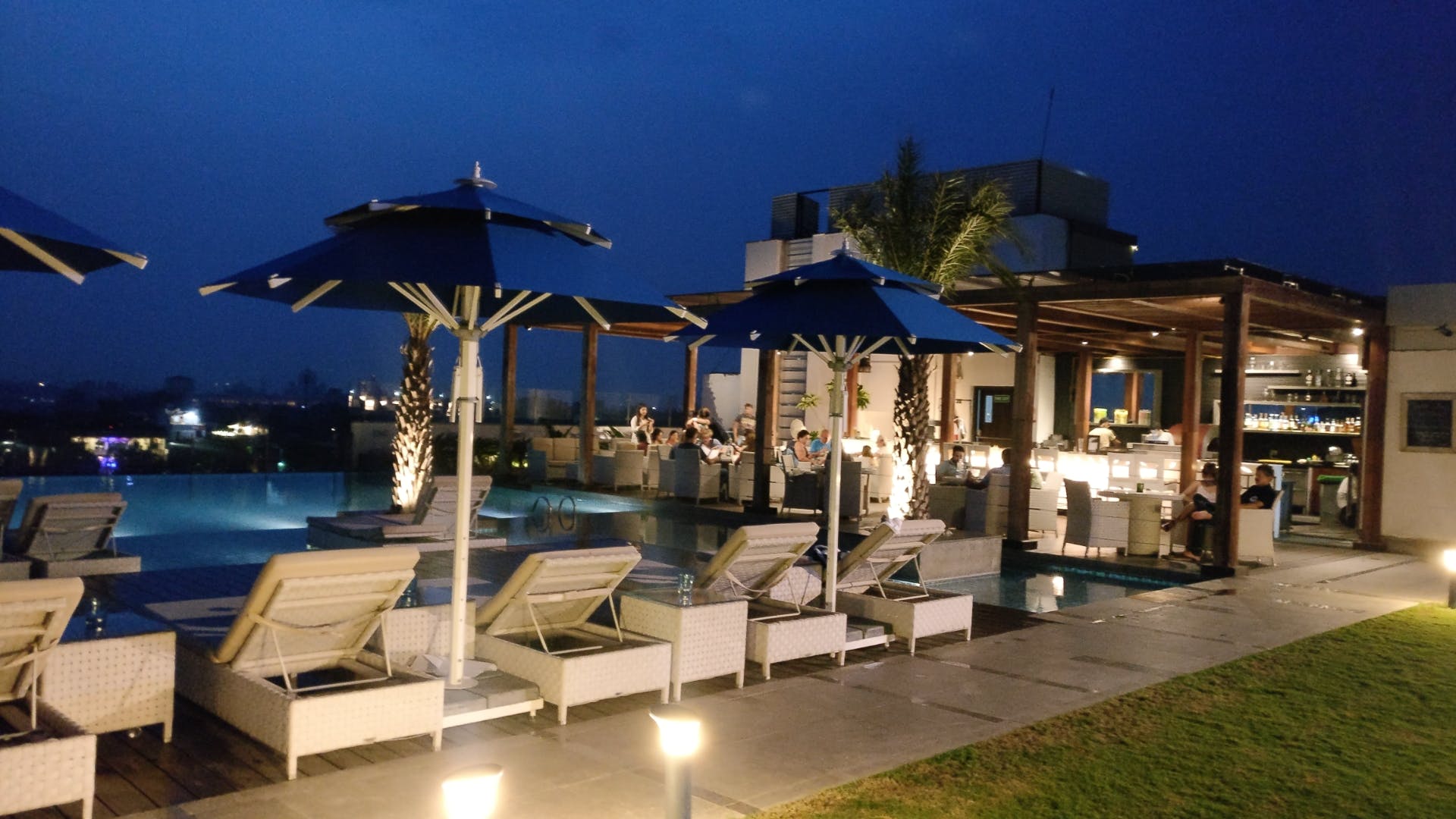 This 5-Star Hotel In Agra Offers A View Of The Taj & Has A Rooftop Pool
What Makes It Awesome
Since the weather was amazing and we just had 2 days in hand, we decided to take a break from the mountains for once and headed to Agra for a quick getaway. The idea was to keep trekking and adventure at bay and relax over the weekend, so we booked our stay at Raddison which we heard had a rooftop pool with the view of the Taj. Without a doubt, it turned out to be the most chilled out weekend getaway ever. We checked in at 11 in the morning after a 3-hour long drive and were escorted to our room where we had assorted macarons, paan petha, and a few other sweet treats waiting for us. The room was a deluxe one and had all that we needed for two days, including a mini bar. It cost us INR 12,000 per night. Right after we settled our stuff in the room, we headed to the rooftop to see what the fuss was about, needless to mention, it was totally worth it, the pool with a bar on the side and the view of the Taj was just how we saw it in the pictures. We spent a couple of hours swimming and glaring at the monument clearly in sight, it was absolutely mesmerising. The service at Raddison was simply outstanding, unlike most other hotels where it takes longer for the housekeeping to show up, here everything would be made available in minutes. They had a show in the evening in their restaurant where an expert was to give us the history of the Taj Mahal. The buffet had everything from Indian to Continental to Thai food. We attended their pool-side party later that evening, the Taj wasn't visible now but the place looked breathtakingly beautiful with all the pool lights switched on. The ambience was to die for, and the best thing was the music. It was a mix of all the best songs but not at all jarring, which is a pleasant surprise since everywhere else the music is loud enough to ensure no conversation happens. The next day, we went to the restaurant for their breakfast buffet, again an elaborate spread that had all the options from dosas to burgers and cold cut meats to doughnuts. After a filling meal, we headed to their spa. This became the cherry on the pie. They had options like deep tissue massage, pain therapy, skin rejuvenation, and many more. Their staff was extremely professional and skilled, from maintaining the hygiene of the place to setting the ambience, everything was top-notch and the message was simply brilliant. All in all, we came back extremely relaxed and rejuvenated from Raddison, and will be glad to visit it again soon.
What Could Be Better?
Wish their pool could stay open till 12 am.
Best To Go With?
Big Group, Bae, Family, and Kids.
Comments