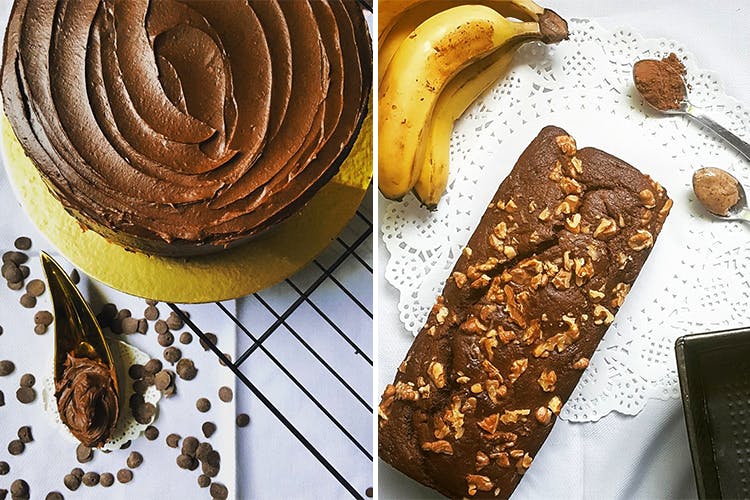 All Desserts, No Guilt: These Places Do Healthy Treats That Won't Break Your Diet!
'Health' and 'dessert' don't often feature in the same sentence, but given our affinity for everything sweet and chocolaty and crusty (read fattening), we're going to make it happen.
For when your sweet tooth needs some satiating but you don't want to take a trip down the guilt road, here's a list of places that serve healthy desserts in Delhi.
Georgia Dakota
For wholesome ingredients and great taste, look no further than Georgia Dakota. Special shoutout to the Almond Flour Orange Cake, Belgian Chocolate Truffles and Chocolate Zucchini Loaf. You can also score some great granola here for your brekkie and mid-day snacking needs.
TBH
To Be Healthy (TBH) does a killer Chia Pudding available in two flavours: Banana and Mixed Berry. This is ideal for those looking to add protein to their diets, as it's full of countless chia seeds (and obviously, tastes amazing).
Getafix
The quaint Getafix in GK 1's M-block market boasts of a bunch of healthy smoothies, snacks and desserts. Treat your taste-buds to their Diet Vanilla Pound Cake, Carrot Cake, and low sugar brownies for that delicious health kick.
Whisk A Wish
Whisk A Wish does diet (and delicious) cakes that'll be the perfect solution to your mid-diet dessert cravings. They've got carrot cakes, Tiramisu cakes, a poached figs cake, sugar-free chocolate cake; gluten-free treats like the gluten-free almond citrus cake, gluten-free walnut coffee cake, and the ultimate raw, vegan, gluten-free and refined sugar-free cheesecake!
V's Bake Shop
They've got a super selection of healthy desserts, ranging from tea cakes and vegan cookies to paleo pies and cookies. You'll find variants like the vegan chocolate cake, raw cacao banana loaf, dark chocolate and chia cookies, lemon loaf, pound cake and so much more. Their paleo menu is their highlight, full of dairy-free and eggless treats.
Healthie
Be it a gluten-free chocolate cheesecake in a jar, banana honey parfait or a chia seed pudding, Healthie's desserts menu is your cheat sheet when it comes to pampering that sweet tooth. They've got a lot of outlets spread all over town, so you can get your dessert fix easily.
Comments