The information in this post might be outdated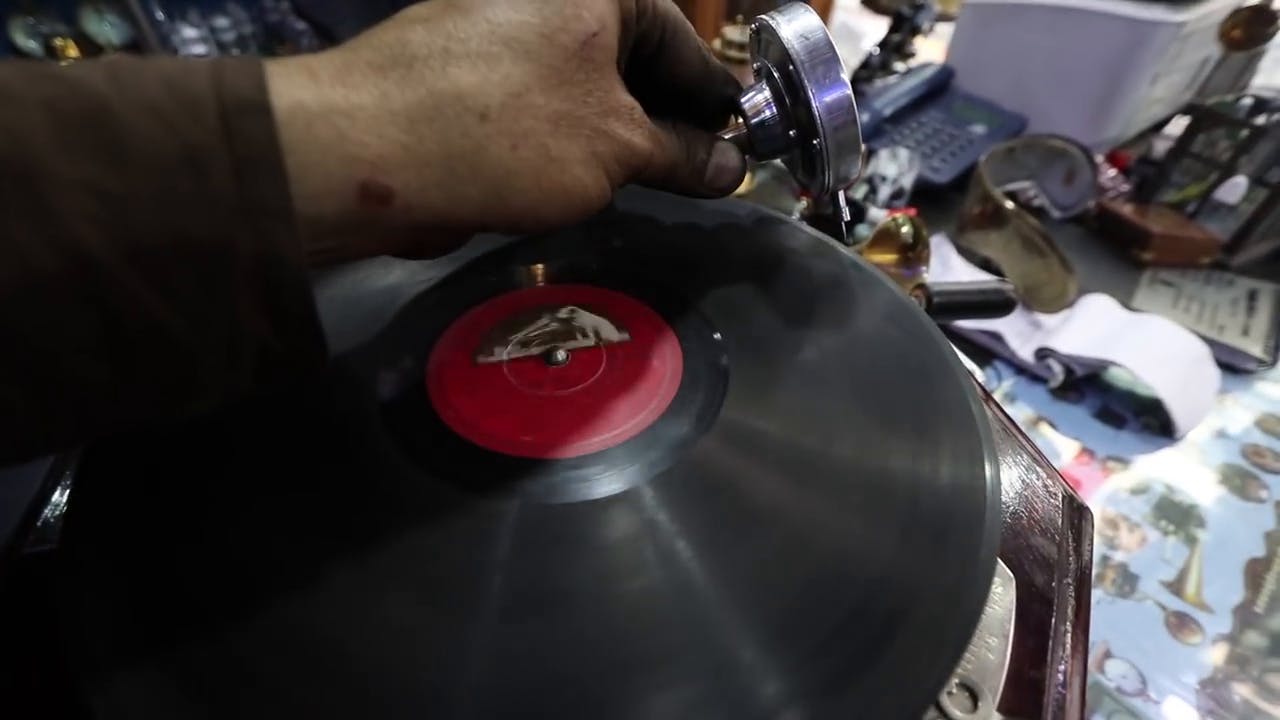 This Hidden Vintage Shop Has Gramophones, Grandpa Clocks & Telescopes!
Shortcut
A flight of stairs above Chawri Bazaar's everyday chaos, lies Vintage Crafts. The ancient treasures you see in this tiny, comforting nook, are only the tip of the iceberg. On top are two floors worth of gramophones, binoculars, hourglasses, compasses and more—piled up by the dozen and available at throwaway prices.
What Makes It Awesome
Run by two brothers, Rehan and Anis, this shop is more than 30 years old. They make vintage pieces in their factory somewhere in UP, and they've been at it for generations. What started as a way to keep the love for Indian artefacts alive, is now a local business that attracts buyers from across the world.
While we were there, we happened to bump into two aunties who made a trek from Paschim Vihar to buy gifts and home decor, because, in their words, "It's all so unique and vintage." Pocket watches, armour, radios, leather-bound binoculars, mini airplane-shaped clocks, globes, lanterns, clunky table fans and surprising odds and ends lie stuffed in this space.
With all of this literally spilling off the shelves, we were charmed and overwhelmed in equal measure. Add to this the working gramophone that started playing Leke Pehla Pehla Pyaar right on cue, and we were convinced that just one visit wouldn't be enough for us. Now, we're going to go just to bring this old beauty home for a mere INR 2,000.
Small knick-knacks like keyrings start at INR 50 and the most expensive thing in the shop, the grandfather clock, is for 25k. The binoculars can be yours at INR 700 and ancient nani house telephones are for INR 900. Of course, there'a little room for haggling (think 5-10% discounts).

What Could Be Better
Well, it is a hidden gem in Chawri Bazaar, so it really is hidden—prepare to wade through hordes of people, and to do quite a bit of walking.
Pro Tip
Apart from loyal vintage collectors, who've been visiting this gem for years, interior designers or set directors also come here to source stuff. What makes it worth everyone's while is that they can give as many pieces of the same find as possible. So, if you were to buy 50 tiny gramophones as gifts or brass tongas as housewarming favours, it's possible.
We figured that somewhere on that madly crowded road, Vintage Crafts also has a bigger store, too!
More Information
Vintage Crafts
Nearest Metro Station: CHAWRI BAZAR
Comments