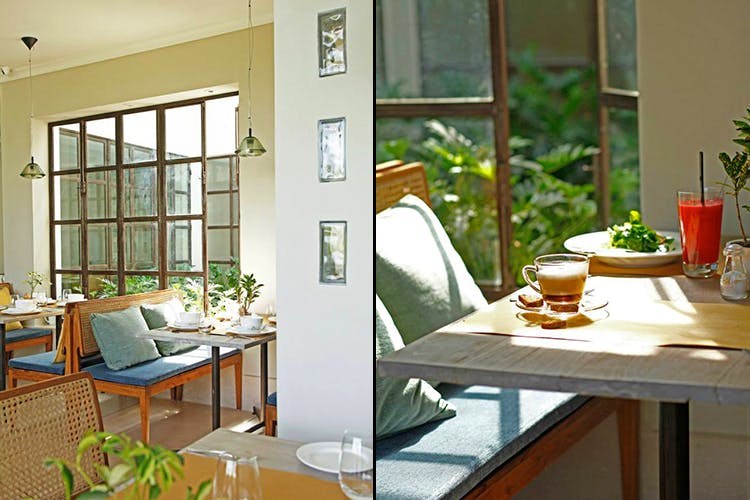 Miss HKV? Here Are 5 Places In The Village That Are Still Alive & Kicking
With so many places shutting down in HKV lately and so many new ones opening up around town, we feel like the city's party hub (at least in terms of nostalgia) has been losing its charm. But there are still some places keeping that keep the original village's spirit alive, showing booze-infused patrons a good time whenever they head here. So, here are the places in HKV you can still go to to have a great night…
Mia Bella
We were pretty bummed out when this cafe closed its doors but it came back with a bang and the joy was uncontainable. They've still got their sunny terrace overlooking the lake and the lush greens. Dinner dates with bae or brunch scenes, their European menu is full of salads, soups, tapas, grills, sliders, pizzas, and is an absolute delight (don't forget to try the Upside Down Pot Pie pizzas).
Lord of the Drinks Meadow
They've got a massive open area with low seating, low tables, couches and even a couple of beds. And, a great wooden-themed bar inside. The area is super green everywhere you look. They've got a Chuski Bar on the menu you've got to try (our favourite is the LIIT with Kala Khatta) and delicious pizzas. The area is technically in HKV, but is located a bit before the actual village entry, so you won't find the usual hustle-bustle. So, it's perfect for quiet dates.
Yeti—The Himalayan Kitchen
If you're around HKV and craving a hearty Tibetan, Bhtanese, or Nepalese meal, you'd better not miss out on Yeti. The restaurant has been one of the best when it comes to Himalayan cuisine. Be it the all-time fave dumplings, the evergreen La Phing, or the savoury sliced pork, the food is always satisfying. The wooden interior, dim lights and soothing music add to the whole experience.
Coast Cafe
Ogaan's culinary wing, Coast Cafe, is all kinds of impressive. We say start your night off with their delicious cocktails, sitting in the outside area (the bar works just as well), moving on to their amazing Kerala cuisine. Kick it off with one of the Moilees Curries, follow it up with the seafood, and wrap it up with the carrot cake (do not miss out on this!). They've also got finger food, tacos, burgers and pasta, if you're in the mood for that.
Social
If there's one place that has made us go back to HKV again and again, it's Social. The potent test-tube LIITs, the brick-walled interiors, and the butter chicken biryani—all of it just screams Social. The place has been popular since forever and for good reason. It'll serve as perfect spot for chatty lunch scenes and turn into the dance floor of the city at night. Whatever you do, you can never go wrong with with this staple.
Comments