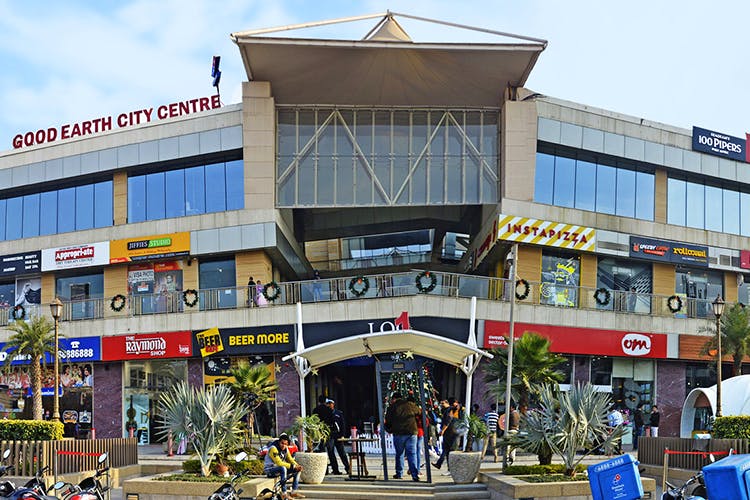 5 Stores In Good Earth City Centre To Hit Up For Great Home Decor
Good Earth City Centre mall has lots to shop when it comes to home décor, utilities, beer, groceries, apparel and shoes too! Take half a day and go check out Good Earth for some great stuff!
Kriti Creations
This branch has everything from puja material, home décor, fragrant oils and diffusers to curios, return gifts and kids toys. If you're looking for a gift for grown up friends or their kids, Kriti is a good place to check out. We liked the Turkish Nazar Boncugu and Feng Shui stuff the most.
Sham Emporium
Looking for linen? Sham Emporium has a huge selection of bedsheets, bedcovers, duvets and comforters to choose from. This is a good place to pick up cushion covers and pillows too, so if you've just moved to Gurgaon, stock up for your new place. They also have furnishings and curtain material and undertake stitching them too.
Victor
You can shop for home furnishing and decor products here at Victor. They have a variety of quilts, cushion and bed covers and also curtains. The store also has wall art, ceramic soap dispensers and small sitting stools (they have faux fur and are really cute). Other than that, Victor also has scented candles and essence is captivating aromas (like jasmine, fresh cotton and lemon grass).
Small Dreams
If you're on the move to revamp your home (especially kitchen), then you should definitely visit Small Dreams. The store has an awesome collection of gifting items, like ceramic and metal-based showpieces (both big and small), wall hangings, home decor products, toys and accessories. They also have quirky drinking glasses, beer mugs and shot gasses which are perfect for parties.
House Of Tara
A two-floor store in Gurgaon, The House Of Tara is just so arresting. Inside is a treasure trove of colourful home decor, bags (be it sling bags, duffels, laptop/mobile holders and more), jewellery of all kinds (including earrings, bracelets for men, necklaces, barefoot sandals, boot/arm wear), keychains, some clothing and dreamcatchers (there was one that was six feet tall) .
Know more
here
.
Ask Parul a question