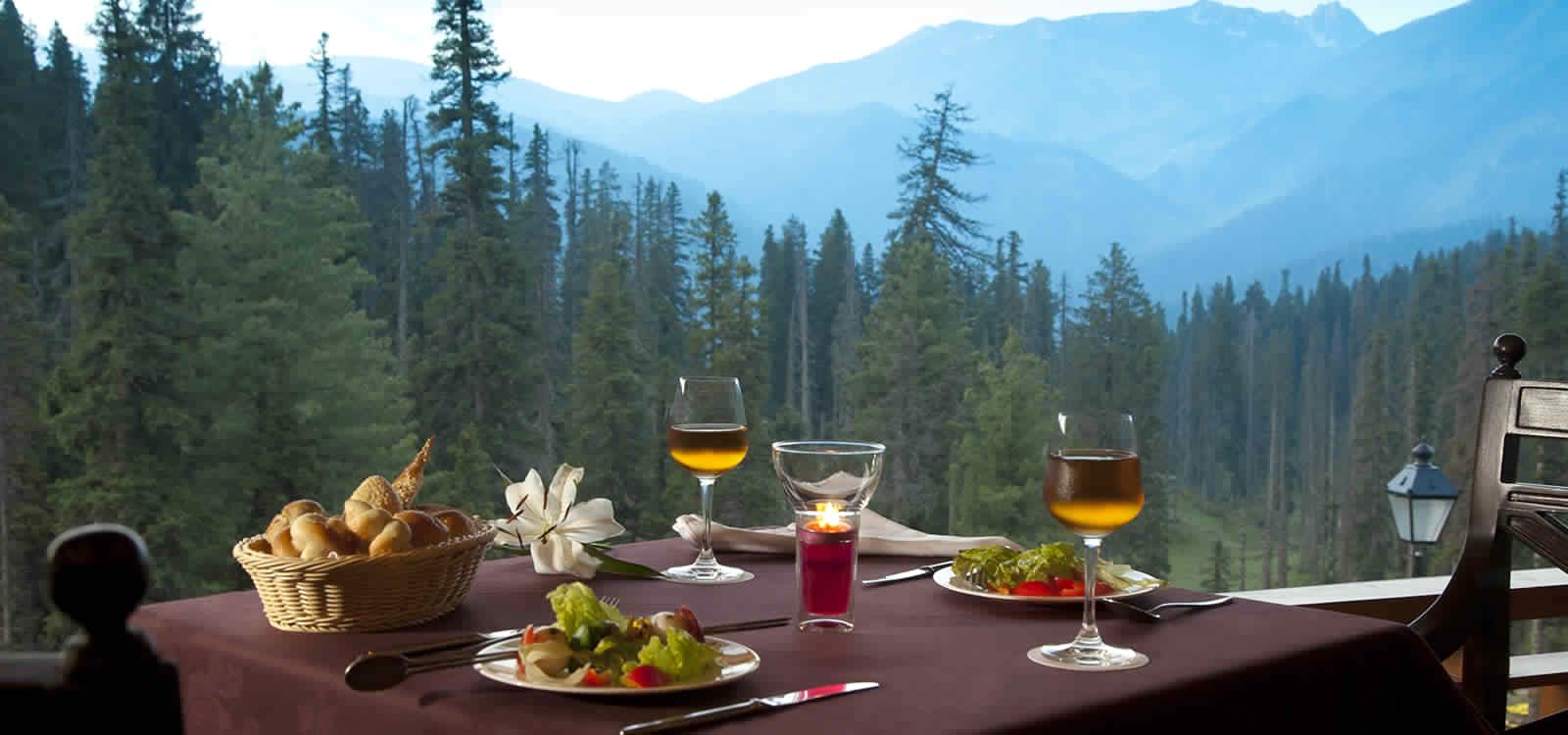 Planning A Honeymoon? Check Out These Romantic Destinations Within India
If time, money or demanding careers have put the brakes on potential romantic trip to the south of some fancy European country, worry not, there are a lot of places to check out right in the country. Here are some romantic getaways that don't require crossing the national border.
Khimsar Fort And Dunes
The fort proper has the makings of any heritage property owned by provincial royalty; expect sprawling lawns, stunning views, haveli-style architecture, and exceptional hospitality. The real show-stopper in Khimsar is the the Dunes Village, nestled smack in the middle of sand dunes accessible only by jeep, camel or horse. Completely remote, and rustic, meals are held under a giant tent in the desert, with local dancers and musicians as entertainment.
The Khyber
8,825 feet above sea level, nestled in the middle of the Pir Panjal range of the Himalayas, and spread over seven unspoiled, fir-laden acres with breathtaking views of snow-capped peaks, The Khyber is beautiful, to say the least. And no matter the season, there are only few places that are more beautiful than Gulmarg.
Mary Budden Estate
Welcome to a fully-restored heritage home dating back to the 19th century, nestled in the secluded Binsar Wildlife Sanctuary somewhere in the Himalayas. They have an option of a village home stay as well as luxury rooms, so you can take your pick. As for activities, take morning walks in the sanctuary, enjoy some bird watching, partake in yoga camps and get a breather from all that in the many nooks, sit outs and hammocks.
Glenburn Tea Estate
A plantation retreat on a hillock above the banks of the River Rungeet, this one is overlooked by the mighty Kanchenjunga mountain range. It's got restored bungalows, complete with different suites comprising hand embroidered bed linen, four-poster beds, roll-top baths, old fashioned bathtubs, and Darjeeling green tea toiletries. Enjoy massages, tea estate tours and tastings, hikes, rafting, fishing and beauty treatments.
Wildflower Hall
Constructed on 22 acres of virgin woods of pine and cedar, this former residence of Lord Kitchener provides stunning views from the comfort of an outdoor jacuzzi or heated swimming pool. You can opt to take a leisurely walk through fragrant pine forests or have the hotel whip you up a gourmet picnic hamper. You can also try river-rafting, trekking, mountain biking or archery.
Jilling Terraces
Jilling Terraces is an 80-year-old house converted to a homestay for those who want a sanctuary of their own away from the city. The property is surrounded by 100 acres of untouched forest cover. Choose from a range of mini suites, deluxe suites or cottages, all done up beautifully with spectacular views. Breathe the pure mountain air, drink fresh spring water and feast on local produce.
Hotel Villa Retreat
The Hotel Villa Retreat in Kodaikanal is the perfect spot for couples to cuddle up and cherish the bygone era of staying in a traditional, charming, luxurious royal cottage. Run by the same family since 1989, the homestay is all about old-world charm and a laid-back, relaxed lifestyle.
Comments