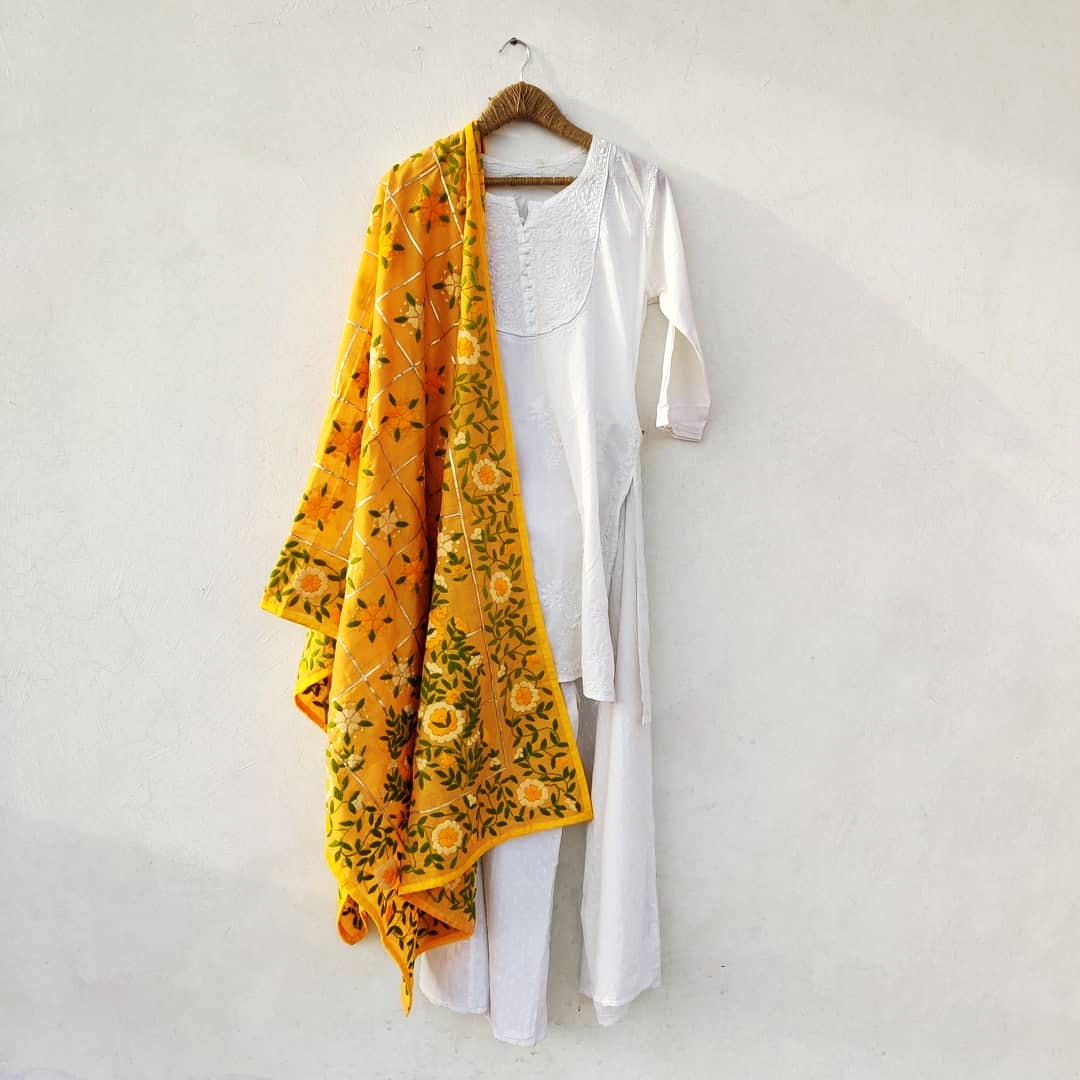 This E-Store Sells Batik Saris, Phulkari Dupattas, & You'll Want Everything!
What Makes It Awesome
House of Tantu is an online store that specialises in offering its customers the best of hand-embroidered apparel and fabrics sourced from across the country. If you are, just like us, a fan of hand-embroidery, we are sure you'll fall in love with this brand in the blink of an eye.
This store has a good variety when it comes to phulkari dupattas (in cotton-silk), hand-embroidered kurtas (in pure georgette), cotton and chanderi saris (with chanderi sourced from Madhya Pradesh). What we truly love is the play of colours that's pretty evident on their clothes. Plus, we love their embroidery that is not only soothing for the eyes, but also works best when you wish to amp up your outfit.
Oh, and did we tell you that they are about to launch their website soon? So, yes shopping with them will get super easy soon!
What Could Be Better
We wish the price points for their dupattas were slightly lower. Their phulkari dupatta is priced at INR 2,500.
On the other hand, their chanderi saris start at INR 2,700 which we feel, is a decent deal.
Pro-Tip
They are currently retailing through their Instagram page and accept payments via Paytm, bank transfer, and Google Pay.
So, what are you waiting for?
Comments