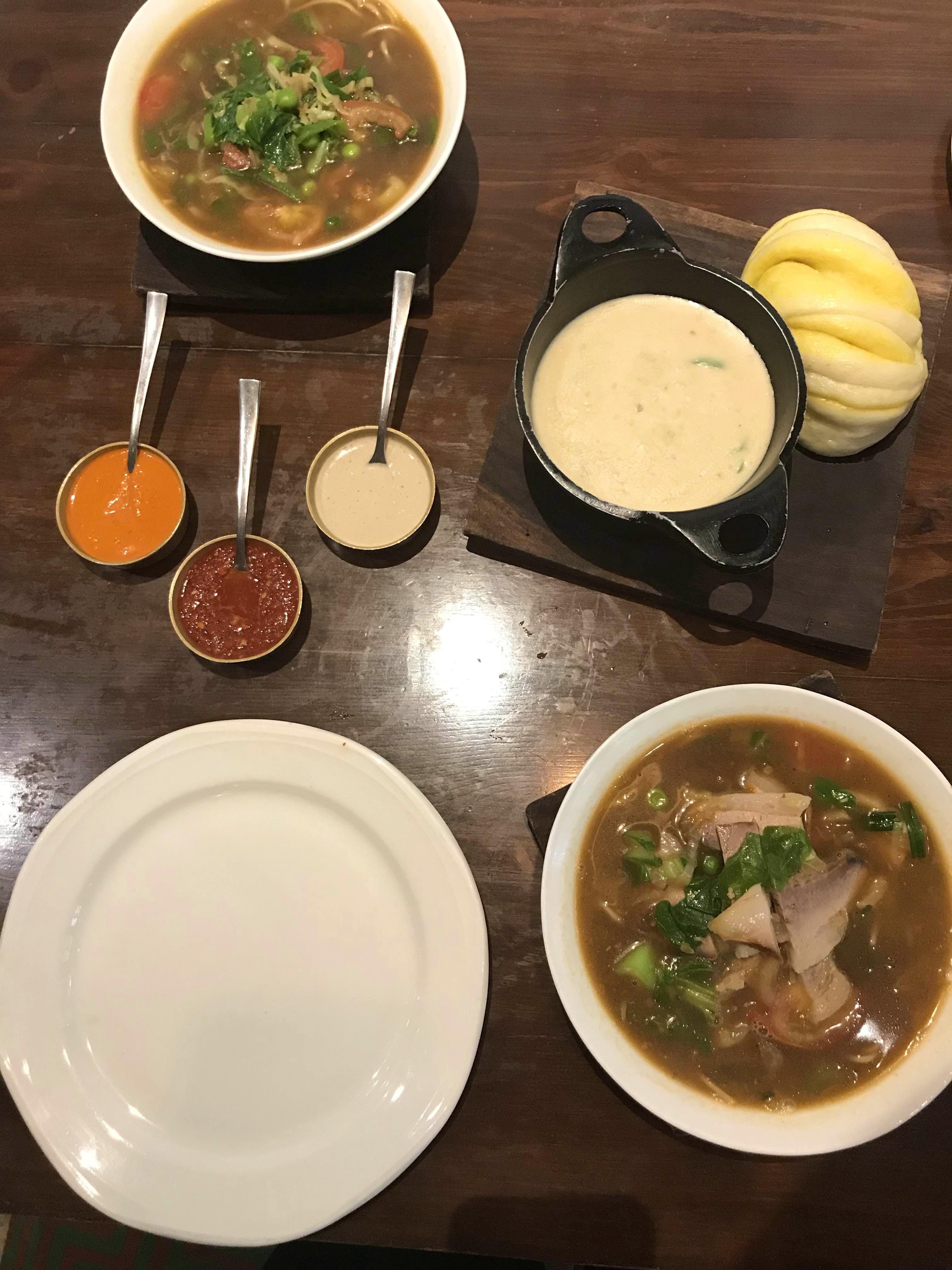 Save Yourself A Trip To The Mountains & Enjoy Himalayan Food Right Here!
What Makes It Awesome?
'Tis the season for mountain food, and what better than a bowl of hearty thukpa with a side of perfectly made momos? The moment you read that, you ought to think of Yeti, and if you haven't been there yet, this is your cue to go right away. Back at the village where it started, Yeti is the original Himalayan kitchen of the plains, the decor isn't very telling of the concept, but it needn't be because once you see the steaming bowls and fluffy Tingmos served at tables, you know you're going to have a mountain experience after all. Go with an appetite, the cuisine of this region is meat and bread heavy, and this is the weather to truly enjoy that kind of food. Start with traditional Nepali snacks for a real feel of the place. We loved the Yeti Veg Platter with aloo, wai wai, and chana sadeko served with Tingmo. Sadeko means marinated, so the dish is dry but loaded with flavour that's seeped in during marination. For meat lovers, this is pork heaven, and we never leave without Pork Lemon Fried and Sliced Pork with vegetables. Keep space for momos, they have vegetarian, chicken, and buff, but the true stars are Shabalay; larger, deep-fried versions dripping with moisture in a crisp casing. If you're familiar with Tibetan snacks, then you'll love the La Phing, Shapta, and Gyuma, their version of mutton sausages. This kind of menu makes you miss rum with honey and hot water. For the main course, we stuck to the basics because they do them so well, the Pork Thukpa is an institutional here, perfectly cooked slices of pork in a rich, spicy stock, if you like, order a Tingmo on the side to dunk and eat. You'll need a long nap soon after this meal. If you want to try something other than the usual, then I recommend Khasi ko Ledo; a spicy mutton curry, Doh Nai; pork cooked in a black sesame curry, steamed fish, and a side of fried rice. Yeti is also a great place to score exotic stuff like Tibetan Yak Butter Tea and Baktsa Marku; tiny dough balls tossed with sugar and cheese, they also do a version with Nutella. It takes about 15-20 minutes to prepare, it's best to order those with your food, so they're ready in time. Tibetan/Nepali cuisines are great to explore since there's a hint of familiarity, but they still provide a whole new kind of experience.
What Could Be Better?
It would be great to have pork variants of momos and Shabalay!
Best To Go With?
Family, Big Group, Bae, and Kids.
Also On Yeti - The Himalayan Kitchen
More Information
Yeti - The Himalayan Kitchen
Nearest Metro Station: GREEN PARK
Comments