After IHOP, American Classic Potbelly Sandwich Shop To Open In Cyber Hub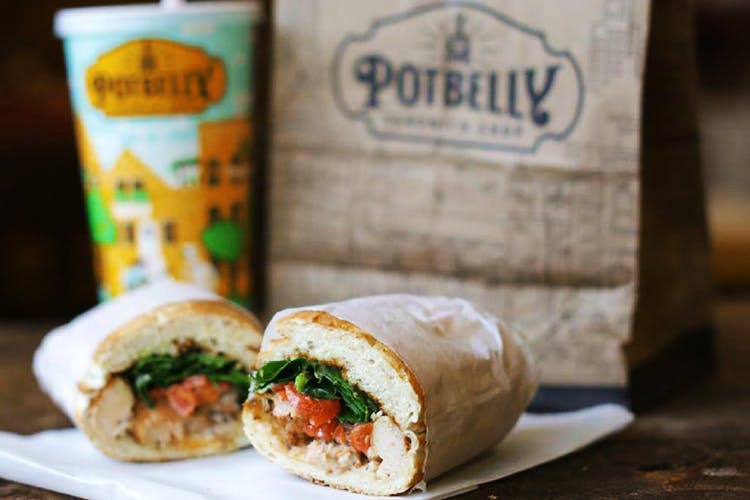 Shortcut
Chicago's famous Potbelly Sandwich Shop is opening in Cyber Hub and we couldn't be more excited!
Belly Growling
Known for its hearty and nourishing sandwiches, soups and salads, Potbelly is a healthy fast-food favourite all over America. That is why we are so happy that its coming to Gurgaon! Italian meats and blue cheese, big, chewy cookies, thick shakes, and marshmallow bars — all dressed up and customised for the health-conscious customers; their vast menu has something for everyone.
They are also introducing special selections for those who have diabetes or gluten-intolerance. Their breakfast options are great for when you want something quick, neat and yummy. For the increasing population of the calorie conscious, Potbelly wants to give you options with new, incredible flavours.
Setting itself apart from just any sandwich shop, Potbelly promises live music everyday from 3pm – 7pm. The brand also claims to have the title of the World's Largest Collector of Antique Stoves and, lucky for us, this iconic stove will be the centre-piece of the Gurgaon outlet! Excited yet?
So We're Saying...
Tucked between Instapizza and Delifrance, this place will become your go-to for a chill lunch, or an office party. Opening in October, watch this space for more details because you know we'll be the first ones there.