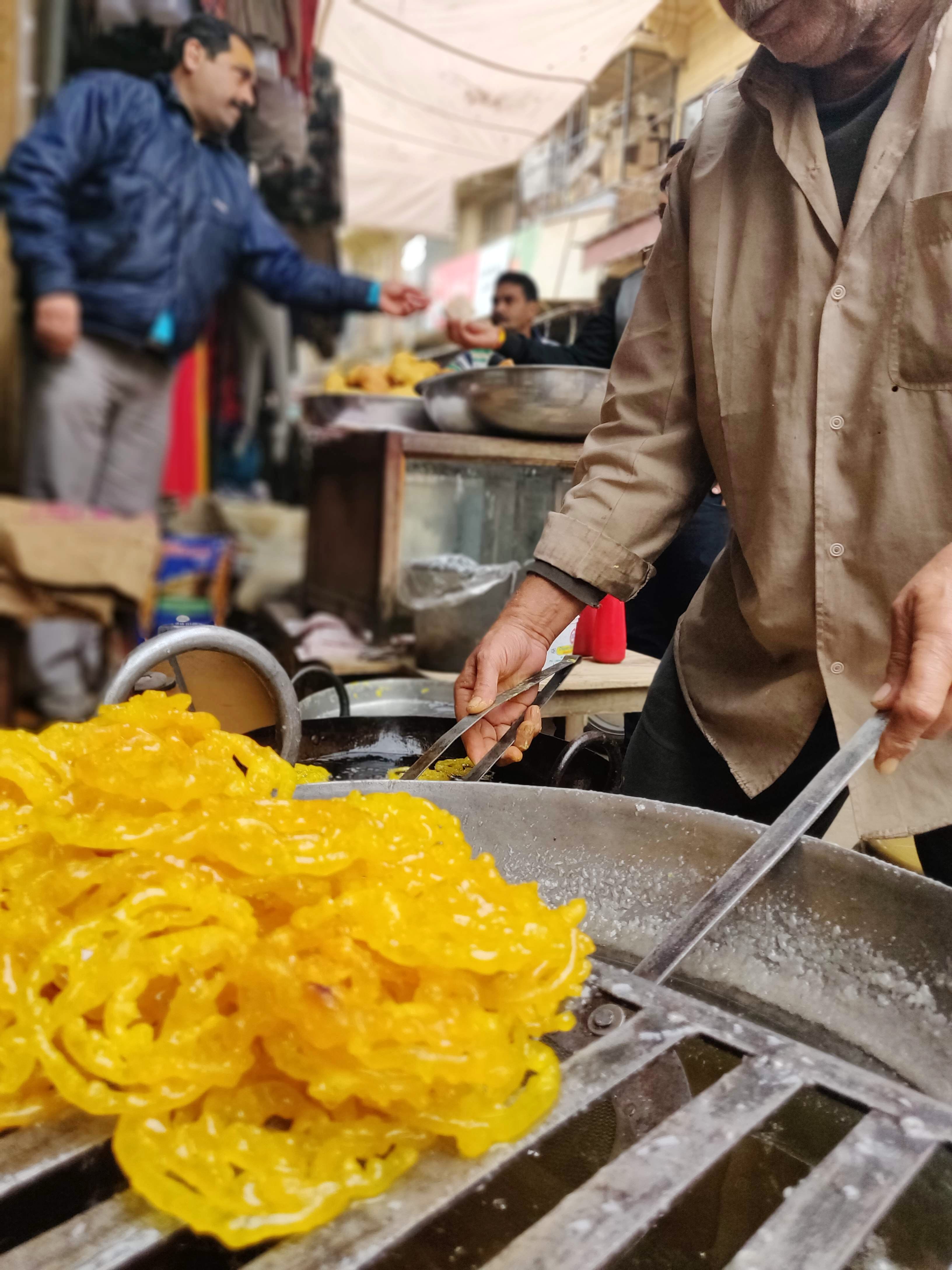 In Jaisalmer? Head To This Shop For A Sweet Treat
What Makes It Awesome?
Rajasthan is famous for its amazing kachori, ghevar and mirchi vada. And if you are ever visiting Jaisalmer, this is the shop where you have to try it all. Dhanraj Ranmal Bhatia is famous for a local sweet called Ghotua, which is made with gram flour, ghee and sugar. The locals claim that you can keep the sweet for 30-40 days before it spoils and this is the oldest sweet shop selling the same. This shop also sells kachoris, mirchi vada, ghevar and other sweets and you can also buy by piece (like I did) for tasting. I happened to have the best ghevar of my life here, chatting with some incredibly interesting and hospitable locals. Suggest you to go early morning to try some fresh kachori with crispy hot jalebi for breakfast. So, forget about those calories and dig into some delicious goodness.
Ask Karishma a question