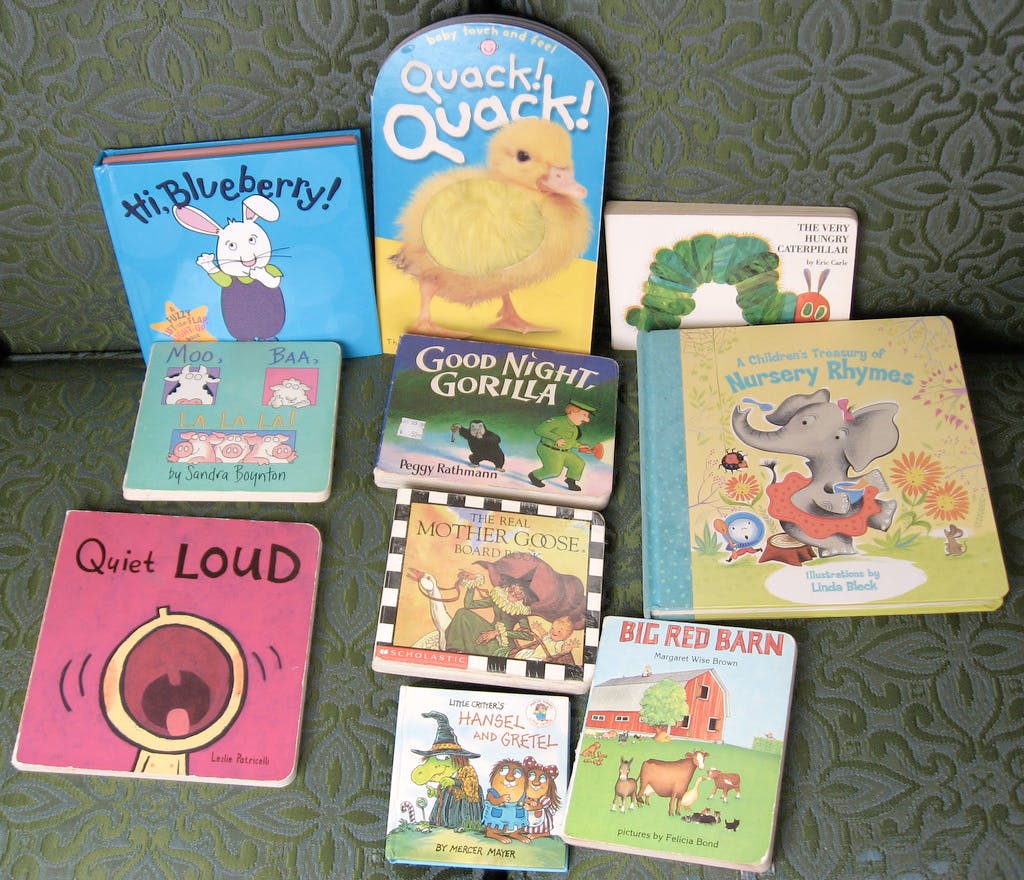 13 Indian Children's Book Publishers We Love
Homegrown children's books are not a new phenomenon, but they are certainly coming into their own. With several Indian publishers making available great writing to the kids, there's never been a better time than now to buy the local stuff.

Tulika Publishers
Having just celebrated its twentieth anniversary, Chennai-based Tulika is one of the country's longest standing children's publishers. With the tagline Many Languages, Many Voices, Tulika is best known for bilingual books, and for publishing in multiple Indian languages. We love that their authors and illustrators regularly hold fun events for kids countrywide, and that you can pick up customised birthday gift sets. Plus, their current crop of gender-neutral books gets a thumbs up from us.
Price: INR 55 onwards
Where: Available at all major bookstores and online
Amar Chitra Katha
There was a time when ACK was the only Indian children's publisher, and a whole generation grew up on these comics. Best known for mythology and Indian folktales, Amar Chitra Katha (which works out of Bangalore) also publishes biographies (from Gandhi to Jim Corbett), fables, classical literature and stories from Indian history.
Price: INR 50 upwards
Tara Books
Tara has made experimenting with the form of the book a trademark – from hand silkscreen printed books, to scroll books and textile books. The Indian children's publisher from Chennai is best-known in international circles: Rights to the books have been sold worldwide, and Tara even won the Best Children's Publisher Award (Asia) at the Bologna Book Fair in 2013.
Where: Available at all major bookstores and also available online

Price: INR 150 upwards

Karadi Tales
Another Chennai-based publisher, Karadi has been innovative from the beginning and has even pioneered Indian audiobooks. There is now a series featuring well-known narrators, called Will You Read with Me. Digital is a new avenue, and apart from the beautifully-produced picture books, Karadi also has iPad apps and video books to play on the computer.
Price: INR 175 upwards
Katha
Started as a magazine for underprivileged children in 1988, Katha is not just a publisher, but also an NGO working in the field of literacy and education. Its books are multicultural, multilingual and inclusive. Apart from providing a platform for Indian authors and artists, Katha has bought rights to classic children's fiction such as A Lion in Paris, producing copies which are much more affordable than the imported alternative.
Where: Available at all major bookstores
Price: INR 80 upwards
Little Latitude
Great design and production makes Bangalore's Little Latitude books (most of which are sturdy board books) stand out. Started in 2010 by husband-and-wife-team Vinay Diddee and Neha Vasant-Diddee, the range began with art for apparel, but quickly moved onto books. Many of the books (including the most recent releases What Can You Do with Red, Yellow and Blue and While I'm Away) have been illustrated in stunning style by watercolour artist Prashant Miranda.
Price: INR 375 upwards

Eklavya
Taking inspiration from the Eklavya legend in the Mahabharata, this Bhopal-based NGO works to develop and test progressive educational strategies. The publishing programme supports this work, and Eklavya has some charming, inexpensive books, including Bumboo: The Donkey Who Would Not Budge, which recently won best story (in the picture book category) at the inaugural Hindu Young World-Good Books award.
Eklavya also runs a year-long certificate course for picture book illustrators.

Price: INR 25 upwards

Pratham Books
The not-for-profit publisher Pratham Books is focused on its vision to get 'a book in every child's hand'. To that end, it has produced titles which retail for as little as INR 4 and harnessed the power of social media to find 'reading champions' who are willing to hold book readings in far-flung locations countrywide. The latest innovation is StoryWeaver, an online platform of multilingual stories and illustrations, which allows anyone to access, translate and redistribute the material.
Price: INR 4 upwards (storycards), INR 35 average book price

Kalpavriksh
Kalpavriksh is an environmental trust, and a love of the natural environment shines through in its small list. Learn about leopard conservation in The Ghost of the Mountains, or the creatures who make their home in the Kachchh district in Khari: Journeys Through Kachchh.
Price: INR 100 upwards
Pickle Yolk Books
The new kid on the Indian children's book publishing scene, Pickle Yolk Books emerged out of Richa Jha's book review blog Snuggle with Picture Books. The first titles were published in 2013, with The Unboy Boy making waves for dealing with gender identity in an Indian context. Pickle Yolk Books are hardbound beauties and there are three more titles hitting the shelves soon.
Where: Shop online via Flipkart and Amazon
Price: INR 300 upwards
Young Zubaan
The children's wing of feminist publisher Zubaan Books, Young Zubaan traces its roots back to 2004, and since then has published everything from picture books to Young Adult fiction. In recent years, the list has gained a particular reputation for excellent middle-grade fiction–which is always tricky to pull off. Dear Mrs. Naidu by Mathangi Subramanianan is absolutely worth a read, for the young at heart as well as the young!
Price: INR 120 upwards

Duckbill
A collaboration between children's book writer Anushka Ravishankar, and children's book editor Sayoni Basu, Duckbill books began in 2012 – to fill the massive gap in the market for chapter books and Young Adult fiction written by Indian authors. The 'hole' books series (the books literally have a hole in the top corner of the cover!) are fun, and Duckbill has also done some interesting historical fiction.
Extra kudos for branching out into little-explored issues like mental health, sexuality and special needs, in books like Talking of Muskaan and Simply Nanju.
Where: You can buy Duckbill books on Flipkart and Amazon.

Price: INR 125 upwards

Seagull Books
Best known as an arts publisher, Kolkata-based Seagull Books also has a small list for children–distinguished by a series of fables illustrated and written by KG Subramanyan, which are as quirky and keep the kids immersed. It also has English translations of well-known Bengali writers, including Mahasweta Devi.
Price: INR 75 upwards

Comments