Get On The Korean Beauty Bus With Innisfree Sheet Masks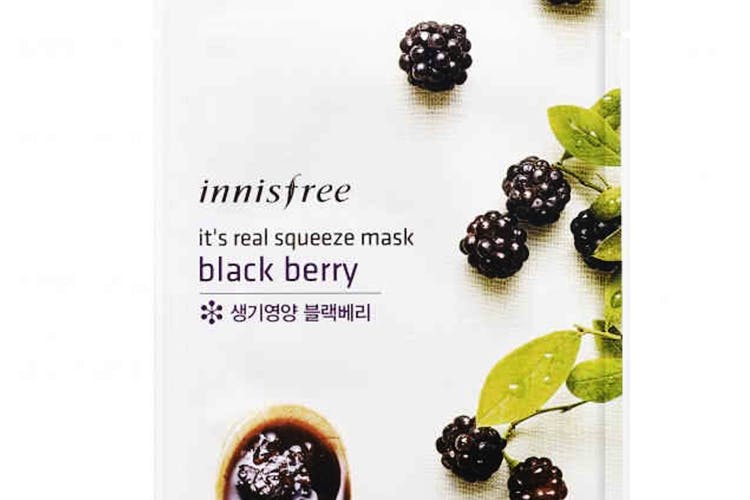 Shortcut
Nourishing and hydrating Real Squeeze sheet masks by Innisfree might be a skincare routine game changer.
K –Beauty
Korean skincare is slowly but surely taking over the beauty market. Innisfree is one of the more popular Korean brands and it offers some of the most exciting beauty products and skincare applications; sheet masks, for instance.
Innisfree's Real Squeeze sheet masks have some amazing variations that sound very tempting and almost edible – think strawberry, pomegranate, rose, blueberry, coconut, kiwi, honey. But please don't eat them.
Squeeze This Into Your Skin Care Routine
The Innisfree Real Squeeze masks would make a great addition to one's nighttime skincare routine. Especially great for those of us who are lazy but care about our skin. Stunningly packed, a wide assortment of these Real Squeeze masks will sort every skin type out.
How To Use It
Used after cleansing, all you need to do is open the pack and slap it on. Innisfree sheet masks claim to hydrate and replenish the skin and the fact that it smells like heaven doesn't hurt.
#LBBTip
Try the Kiwi one for a brighter skin and to bring out some of that dewy goodness
Comments