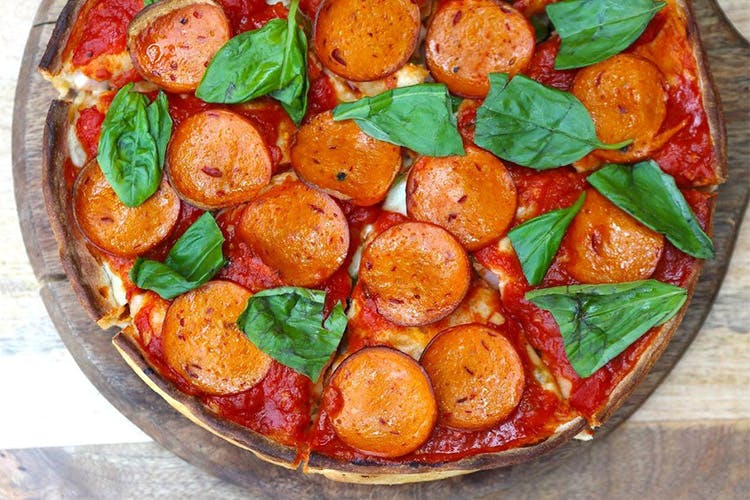 Get Your Monster Deep Dish Pizza At 3 In The Morning Now
Shortcut
Instapizza, one of our favourite places to order pizza from when we're really looking to indulge, is now delivering to our doorsteps till three in the morning.
So, What?
This means you can skip the sub standard snacks you might be subjected to at a party and come home to a piping hot pizza filled to the brim with cheesy and meaty goodness.
We're biased towards the Monster Deep Dish with toppings like chicken chorizo, smoked chicken, fresh garlic, mushrooms and onions topped with extra cheese and chicken pepperoni.
Lately, they've also added a XL Party Pizza in case you have a bunch of people staying over.
So, We're Saying...
Pizza is always there for you, even at 3am, and you should order online here.
Comments