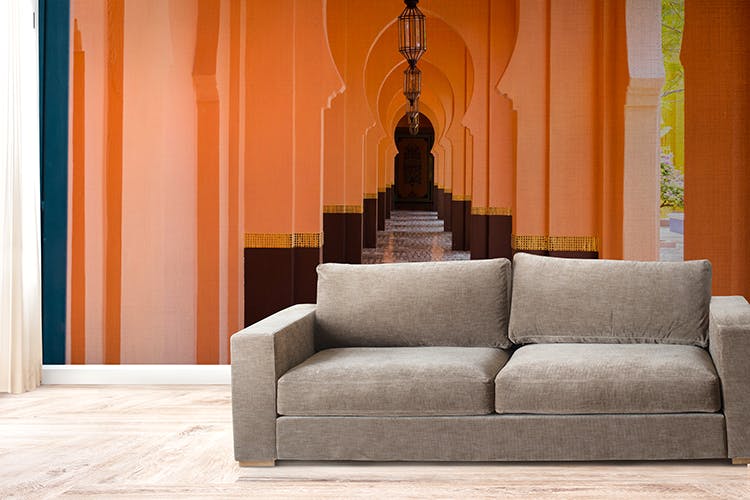 Is Your House Looking Dull And Boring? Glam It Up With These Unique Wallpaper Solutions And Get Your Walls Talking!
What is the one thing that one looks at once they walk into your home? The walls - right there, in plain view. So, you definitely cannot have your walls appearing dull and boring! This brand helps you bring out the best in your home. With True Color you can pick out unique wallpaper designs to perk up your walls. From 3D wallpapers making your home look straight out of an architecture magazine to waking up to Lord Buddha smiling down at you, True Color solves all your interior design dilemmas!
Imagine, Choose, Paste!
Founded with a vision of bringing you customized, personal wallpaper to compliment the congeniality of your home, True Color Wallpapers provides quirky and conceptual high quality designs - so you have the freedom to create a room of your dreams, a house that meets your style and persona!
True Color is committed to producing endless possibilities for your home. There are two ways for you to choose a wallpaper you love - you can either select from their amazing designs or think of your own wallpaper print. Awesome, right? True Color's highly skilled team of graphic designers is more than happy to help with customised designs. From choosing a design to the final installation, True Color has got it all covered - literally!
What's more is that True Color wallpapers come with a 5 year color fading warranty and are pasted with water to avoid damage to the walls. They are selling at Rs. 125 per sq. ft. - which includes printing and delivery anywhere in India. They are fast, reliable and ensure the highest quality of prints. Doesn't this sound like the ideal deal? Hell, yes!

So We Are Saying..
Check out True Colors right now - sit back, relax as they create a wall experience you could only imagine. Dress up your home and wake up to the most beautiful views, a sure shot way to make your day!

Comments