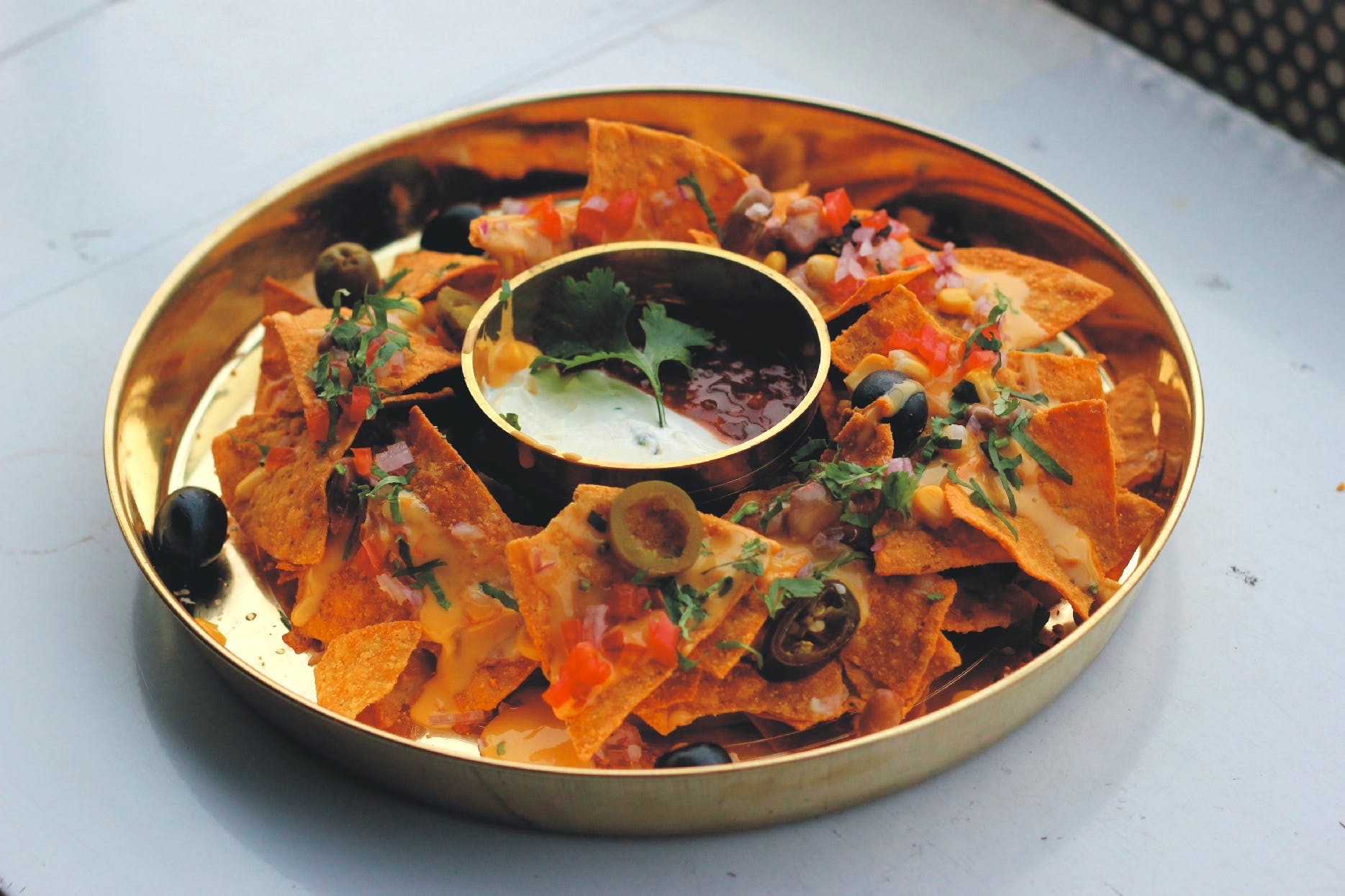 Delivery Available

Wi-Fi Available

Nearest Metro Station:

GREEN PARK
This HKV Spot Is All About Good Food & Even Better Booze
What Makes It Awesome
Whichever Social you hit up, the vibe is always upbeat, the music is good and the service is quick. This season their winter menu has some super winners especially if, like me, you like spiked foods, I say you start with the sangria pancakes! The pancakes are topped with fruit steeped in wine and since that's the 'sweet' part of the meal, make the savoury either the truffled nachos or gravy momos, the flavour of the truffles in the sour cream that accompanies the nachos elevates the dish from a regular starter to a rather 'fancy' one and after having the gravy momos, I was wondering why all momos don't come dunked in gravy, especially a spicy, creamy one!? Despite good sized portions, keep space for their pulled lamb vindaloo which comes with Khameeri parantha bites, that and the mini seekh Wellingtons make for the best bar bites, the puff pastry is so good, don't be surprised if you want a repeat of that.
What Could Be Better?
Actually, it doesn't get better than this because this menu is available at all the Social outlets in Delhi/NCR.
What's My Pro Tip?
You could make dessert a cocktail too with the 'Velvet Underground', a combo of whisky, Kahlua and condensed milk, it's super delicious.
Anything Else?
They also have seasonal classics like mulled wine with red wine and brandy and distinct flavour of star anise and cinnamon. Pair that with the sizzling plum cake, a rum-based chocolate cake that comes with vanilla custard.
Comments
Delivery Available

Wi-Fi Available

Nearest Metro Station:

GREEN PARK