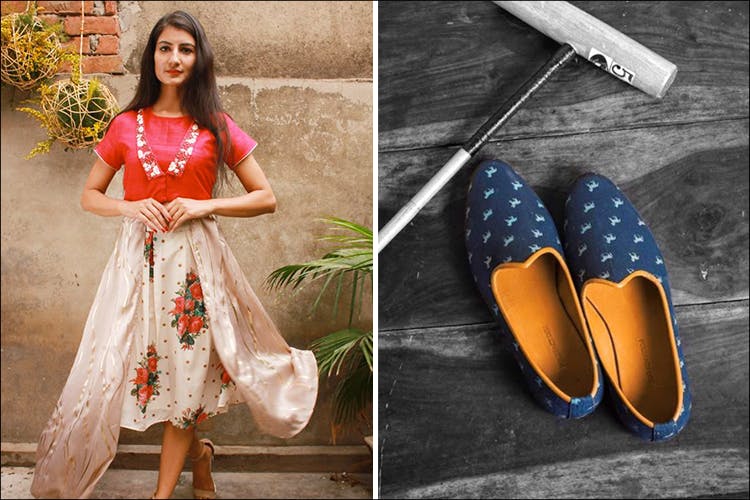 In Jaipur For JLF? Check Out These Local Brands When You're In The Mood To Shop
All set and excited for JLF? While you're there, you might as well do some shopping and these 4 Jaipur-based brands we found have got the most stunning dresses, jewellery and handy sports equipment you can fill your suitcase with.
Polo Factory
If you're a fan of polo or horses, then this is the brand for you. From Polo-inspired merchandise to sports equipment they have it all. Their products are designed keeping in mind the style polo players and horse aficionados exude, and the attention that their style commands.
Price Range: INR 1,000-10,000.
Check out their website here.
Ph:9829794561
Fasateen
It has been developing a vast and loyal clientele of style-specific ladies throughout Jaipur. All ages, all sizes, all tastes. Whether you need that perfect dress for a black-tie event or a smart-casual dinner, a Saturday night date or clubbing, the perfect look for your vacation to anywhere, or just a cute look for hanging out with the family, Fasateen has it all.
Price Range: INR 1500- 5000.
Check out their Facebook page here.
Ph:9828340646
Kesya
It's the one-stop-shop for a pre-wedding shopping haul for men. They have a wide range of cuff links and buttons for men. Their old world designs, made by using ancient techniques like enamelling and hand-painting on sterling silver and semi-precious stones, is a must to discover.
Price Range: INR 1500 – 25000.
Check out their website here.
Ph: 9958532344
Aloo
They have the most unusual prints and cuts like pom pom dresses and colour block salwar kameez. Aloo is the youngest company in our studio but has taken up the most favourite position quickly. It's perfect for young girls and mothers and their reasonable pricing is the icing on the cake.
Price Range: INR 1500 – 6000
Find them on Instagram here.
Ph: 9929599000
Comments