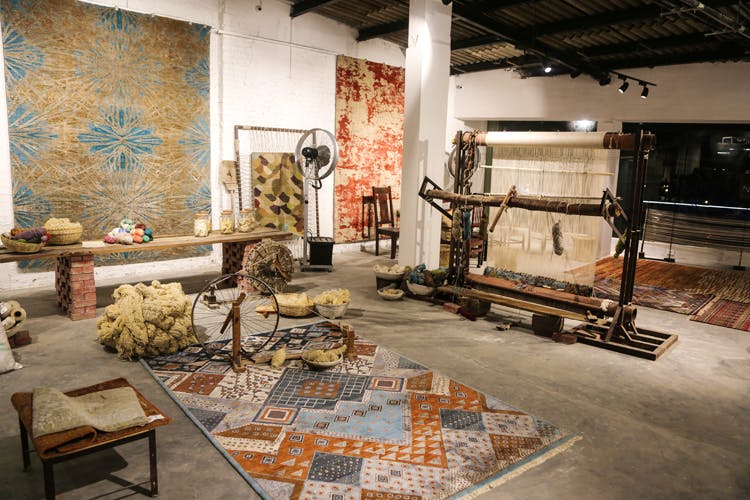 Jaipur Rugs
If we ever get down to making enough money to have the house of our dreams, Jaipur Rugs is going to be our first big investment. This highly-regarded (and awarded) venture is one that keeps the interest of the artisans at the very centre of the design and production process. It's no wonder every indoor and outdoor carpet they put out, looks like a labour of love and an impeccable piece of art.
Walk around their store at leisure, and you'll see hand-knotting, hand-tufting and other cool weaving techniques really calling out to you. You can pick from versions in silk, cotton or hand-spun wool (dreaming of a hill cottage with doggies). The prices range from INR 3k to 2lakh.
Want to know more? Read here.
More Information
Jaipur Rugs
Nearest Metro Station: SULTANPUR
Comments