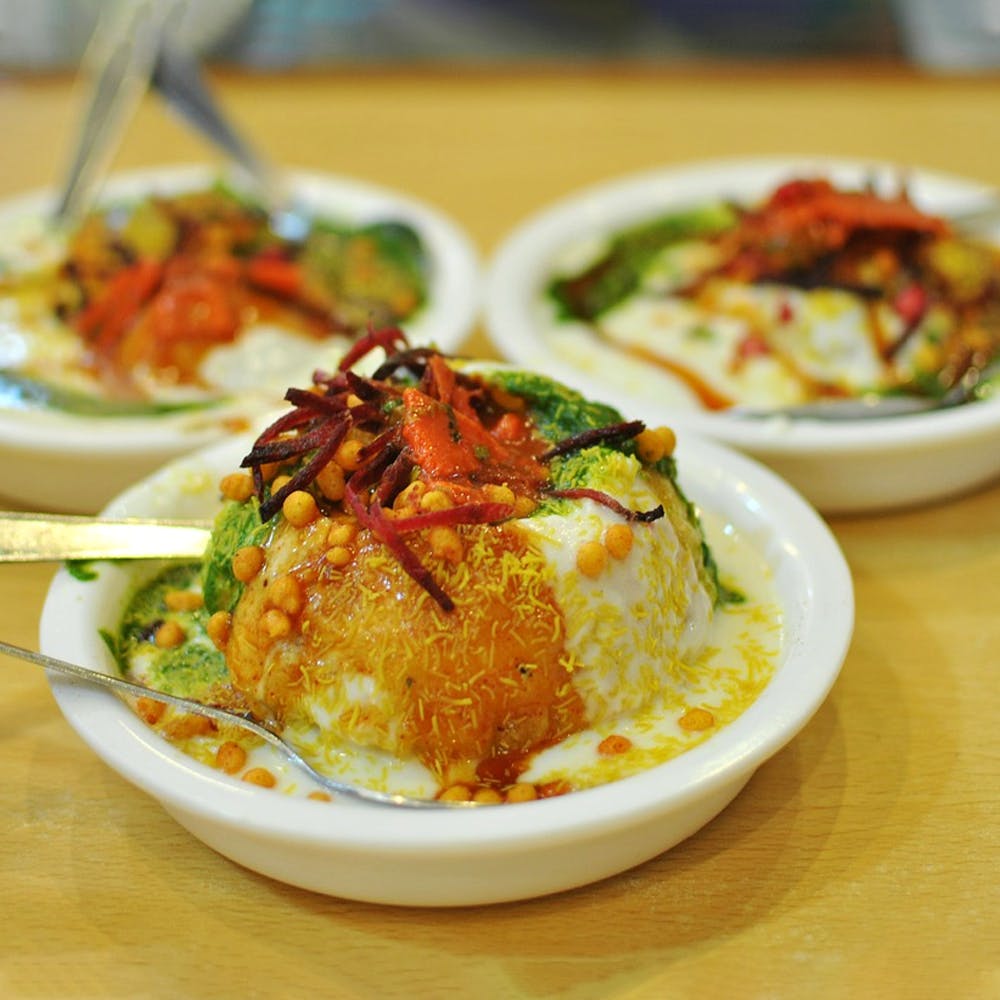 Up For Street Food Hopping In Jaipur? Start With These Legendary Places
If you're planning to wander in the lanes of Jaipur, then here's our guide to the best street food stops. These places are all pocket-friendly and offer tasty food that'll give you the essence of true Rajasthani cuisine.

Rawat Mishtan Bhandar
Located in the centre of the city, it's the most popular place to hog on the oh-so-famous pyaaz kachoris. These fried treats are spicy, crispy and perfect for those who are looking for a quick snack to fill them up. Though it's a restaurant, it is always crowded for mirchi vada, samosa, dal kachori etc.

Pandit Kulfi
Head to 'Pandit Kulfi' near the iconic Hawa Mahal for yummy flavoured kulfi. Pan and badaam kulfi are the bestsellers here. Ensure you keep some time handy when you go here since you might have to wait some time for your turn to come!
Sahu Ki Chai
Jaipur locals love their tea, and that is pretty evident from the various stalls that line the roads. One of the prime ones is Sahu Tea Stall that was started way back in 1968. They use the age old technique of brewing tea on coal, hence adding that smoky flavour.

Nand Chaat Bhandar
Fashion street is not only a shopper's paradise but also the place for chaat lovers. Nand's pani puri has a fan following of its own. Various types of tangy, sweet chutneys add taste to the chaat, making it one of a kind.
Also, Chawla's is another famous chaat spot right opposite Nand's, terming both of them their biggest competitors.
Kishan Lal Govind Naraian Agarwal Lassiwala
This place was established in 1944, even before we got our independence, so you know the quality will be over the top. The lassi that they serve is given in traditional kulhads, filled to the brim with malai. You also get delectable aloo tikkis with it for you to munch on.

Pandit Pav Bhaji
Craving for some buttery goodness? Then, go to Sarojini Marg and order a plate of pao bhaaji at Pandit's. The flavoursome bhaaji takes the whole experience to a whole new level, and you'd probably forget that this dish was originally from Mumbai.
Sanjay Restaurant - Egg Dee
Serving around 20 different types of omelettes, Sanjay Sharma is a known name across Jaipur now. His masala omelette and egg pizza are a must-have when there. Interestingly enough, Sanjay was a contestant on Masterchef India, which should give you an idea of the greatness of the omelettes there.

Sethi Bar-Be-Que
Talking about non vegetarian delicacies, this barbeque place at Raja Park does the best chicken tikkas in the whole of Pink city. People usually line up with their cars, and grab a quick bite, making it a popularly crowded eatery. Go for the lasooni and haryali tikka also if you have any space left in your tummies.
Falahaar
A haven for vegetarians, especially the ones who are fasting, Falahaar has sabudaana khichdi on the menu that everyone opts for. But what makes this place stand out is the creamy shrikhand. No one does it better, and there are tons of people who'll vouch for this.
Gulab Ji Chai
Coming back to the love for tea that Jaipur folks possess, we move towards Gulaab ji chai waale in Ganpati Plaza. Order a hot glass of piping masala tea with their famous bun maska or bun kachori for the perfect breakfast or mid day snack. Note that this stall shuts by 6 pm, so make sure to reach as early as possible.
Mahaveer Rabri Bhandar
If you have a sweet tooth then you have to eat the rabri at Mahaveer rabri waala at least once in your lifetime. The kesar rabri is to die for, and we'll go back to Jaipur just to hog on this sweet dish.
Comments