Try Melt-In-Your-Mouth Mung Dal Samosas At Janta Sweets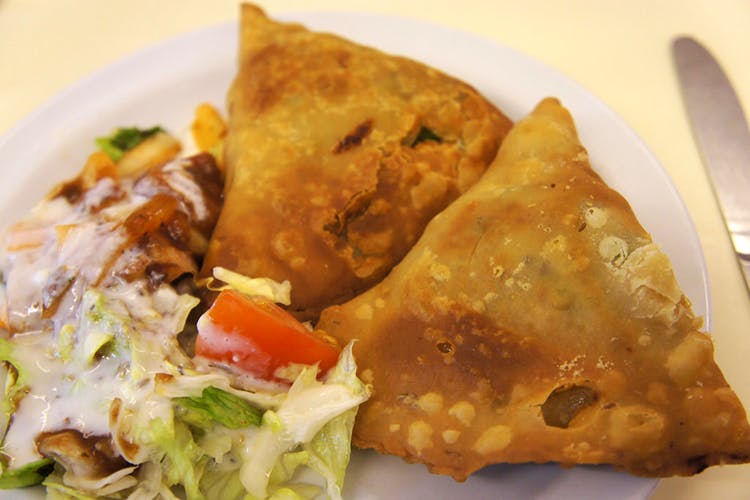 Shortcut
Janta Sweets is best known for its amazing mung dal samosas which they serve with chole.
Must-Try Items
The mung dal samosas. When you break the samosa, you see the whole dal pieces, but when you bite into it, they dissolve right in your mouth!
Apart from that, one can also try some gulab jamun and kachoris here.
Who Is It For?
Students and anyone who enjoys good street food will love this place for sure.
Ambience
Janta Sweets gives you the feel of an old dhaba. Located in the busy streets of Paharganj, this place is  a good place to enjoy some fresh samosas and tea.
What Made Your Experience Awesome?
The menu doesn't offer much, but everything they have is high-quality and fresh. All items are extremely pocket-friendly, and are worth the money paid.
#LBBTip
Since it is located on the streets of Paharganj, parking will be an issue. So it's better if you don't take your own car.
Comments