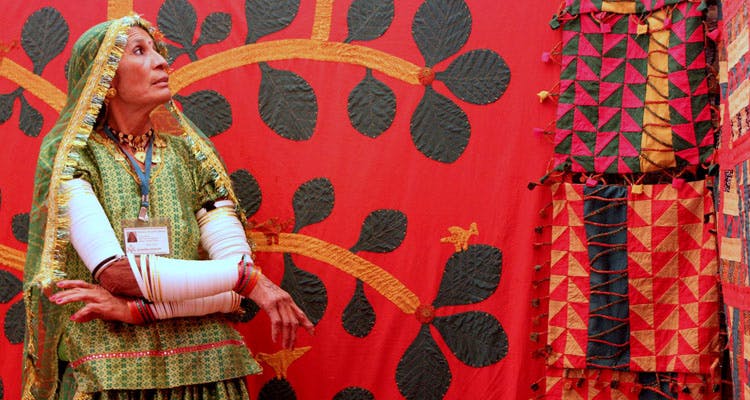 Jaypore + Breakaway: A Tailor-Made Trip
Shortcut
Breakaway is a bespoke travel company that has tied up with Jaypore to explore the origin and production of Indian fabrics and textiles that we love to love.
The design trail
There are now a fair number of options for food enthusiasts and history buffs to experience new destinations through a lens that makes the most sense to them. So it's only right that lovers of design and in particular, India's vibrant textiles, can get up close and personal with every artisanal design form from chikan to ikat, Kanchipuram to Maheshwari.
Slow travel
Like the slow food movement, slow travel is all about stopping and drawing in experiences rather than ticking them off a checklist. Could you, with hours of internet research and planning, do this yourself? Perhaps. But since the locations are recced, Breakaway can make local recommendations that aren't on the regular tourist trail. Now with this collaboration with Jaypore, they get to the heart of weave and weft of the country's rich textile landscape.
What's on the map?
Visiting the looms of Tamil Nadu, artisans in central India, cutwork specialists in Ahmedabad, block-printing workshops in Jaipur, kantha wizards in Bengal and exploring the threads of the North East. It's not all material-istic, though. A trip to Kashmir, while it shows you the incredible art of weaving a Pashmina from thread as delicate as 1/10th the width of human hair, also covers visits to spice markets, a glimpse into the Sufi tradition, trout fishing in one of Kashmir's many streams and a big serving of Wazwan.
Our only concern? Baggage allowance. We plan to shop.
For more information: Click here
To customise a trip:  Call +91 9310069102 or email them at yourbreakaway@break-away.in
Comments