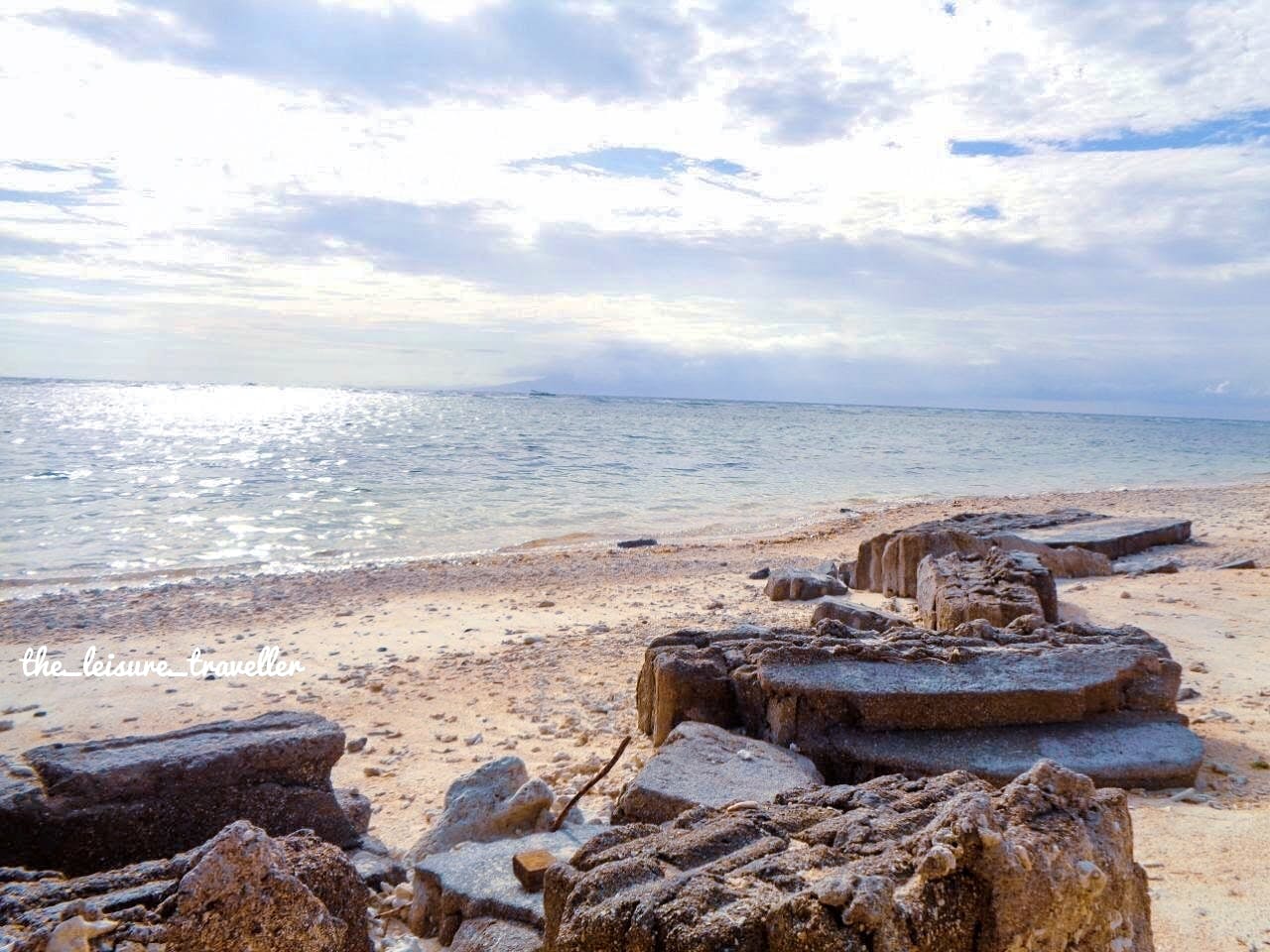 Planning A Vacay To Bali? Add These Amazing Places To Your Itinerary
What Makes It Awesome?
"For my part, I travel not to go anywhere but to go. I travel for travel's sake. The great affair is to move."- Robert Louis Stevenson. It was a chilly winter morning with a hint of sunlight barely making it to the ground but warm enough to justify its presence. I was sipping a hot cup of "Old Town" coffee (made by me) when I got the news that the venue is finalised for my wedding. It was a weird feeling of exuberance as well as anxiousness for me to realise that now the countdown has begun. I am a born traveller with the capacity to "Clean the plate" if you know what I mean. The news put my traveller heart to work to find a place that was not only Instagram-friendly but full of experiences. I wanted to travel to a beach destination whereas, Mr TDH wanted to explore monuments and visit a place which is rich in culture and history. After going through various travel itineraries of different countries and discussions and with our wallets in mind, we eventually agreed on Bali - The Island of Gods. To put it in simple words, Bali is Drop Dead Gorgeous. We visited Bali in the month of December (2017), right after volcanic ash was seen rising from the massive Mt. Agung. Though by the time we reached it was declared safe to travel to this beautiful country. We had booked our package via a travel agent (because we were on our honeymoon and did not want to get in the hassle of booking everything ourselves) which involved a lot of customisation as per our taste. We flew by Thai Airways from Delhi and had a connecting flight via Bangkok. It was a comfortable journey throughout, and we were in Bali as per the schedule. Our excitement was off the charts to see what we have been reading on different blogs and pages; that the ocean runs on both sides of the air-strip, and we were certainly not let down. The light blue ocean was a treat to our eyes as it solidified our decision to come to this island far from home. The moment you land in Bali, you will realise that this place is very similar to the other Asian countries, but what differentiates it is the Balinese people. They are so welcoming and understand that tourism is an important part of their economy. Balinese people are hard-working and appreciate their country, and they have the utmost respect for people visiting their land. Bali has a rich culture which is majorly influenced by Hindu mythology and is evident from the idols sculpted across the island and the Gods that they worship. They too believe in the Sanskrit saying – "अतिथिदेवो भव:" It was to our astonishment that Balinese people visit temples only twice a year to celebrate their festivals, and rest of the times their temples are locked. The outer boundary of almost all the temples is beautifully carved from volcanic stones as they are available in abundance.  The scenic beauty of Bali will leave you spellbound. Here's the list of the places we visited on this beautiful island in seven days: If you are a party fanatic, then Kuta (runs along the beach) is the place for you. It is a hub of tourists as this city is a 15-minute drive from the Ngurah Rai International Airport in Bali. It has a wide variety of happening nightclubs, some of which are open throughout the night. Don't forget to visit Potato Head Beach Club in Seminyak which is another 11 km drive from Kuta for an amazing sundowner with an exceptional view. Our recommendation - Rent a bike and explore the city. Also, keep a tab on the weather as it continuously changes. We got stuck on our rented bike in a thunderstorm and made our way back to our hotel at 2 am in the night then went clubbing. If you are a shopaholic but don't have a huge pocket, then Ubud is your paradise. Right next to the scenic rice terraces there is a hub of local handicrafts, jewellery, paintings from local artists, and beautiful wooden furniture available in abundance. Oh, and make sure you bargain as they tend to double the prices for foreigners. If you do not have time to escape from Kuta, then don't worry we have you covered. Mt. Agung mall in Kuta has a wide range of local products available at reasonable prices. So, if you want to save yourself from the hassle of bargaining with the street vendors, then this is the place you should shop. All the water babies and beach lovers, you are in great luck. You can either visit Kuta beach or Nusa Dua Beach, if you are not the 'finding solace' kind of a person, as it's usually crowded with people shopping or participating in water activities like scuba diving, parasailing, deep sea diving, etc. but if you want to skip the chaos of civilisation, then Gili Islands is the place to be. There are three small islands at two-hour speedboat ride away from Bali, namely - Gili Air, Gili Trawangan, and Gili Meno. Due to lack of time in hand, we could not visit Gili Air and Gili Meno. We started our journey to Gili-Trawangan via speedboat which was an experience in itself as we sat on the deck and were served chilled Bintang. Time flew as we cut through the ocean sipping on our cold beers. It took us a moment to comprehend the overwhelming feeling and joy of seeing the beauty of this white sand island. Can you guess the first thing we did after checking into our rooms? We rented bicycles and went across this small island to create memories. It took us all day to cover the island on our bikes, but it was worth it. In Gili, we stayed at Hotel Villa Ombok. We opted for their Ombok hut which is a traditional Balinese hut with all amenities like AC, TV, etc. and an open-air bathroom in the back. Trust me when I say this, the experience of an open-air bathroom is out of this world. Get to this island to relax, grab a drink by the beachside, and enjoy the beautiful sunsets. Gili islands are also great for surfing, and you can find many surfers flocking around to surf on the high tides near these islands. Water is crystal clear because, well, lesser human beings. There are amazing restaurants by the beach that serve delicious food; it is a paradise for seafood lovers as you get authentic seafood to spend time sitting right next to the beach with a beautiful view, and the sound of the waves crashing to the shore. Moving on from a relaxing place to a luxurious one because that is what honeymoons are meant for. Our last stop in Bali was at Ubud where we stayed at Maya Resort and Spa, Ubud. We found out about this amazing resort from a friend who had visited Bali the previous year and was all praises. This resort is a mix of modern facilities with purity of Balinese culture. It is built amidst a rainforest. We had made some serious efforts to include this in our package. While it cost us a fortune, it was worth it. With the warm and friendly staff trying their best to make your stay as comfortable as possible to an amazing range of spas that they have to offer by the riverside, they have everything. They have a nature walk which will lead you to a waterfall on one side and a riverside restaurant on the other. An advice of caution: Wear proper shoes and spray insect/mosquito repellent before going for the walk. They also have a great range of sumptuous breakfast options, and I bet you won't be able to stop eating. We had booked a Deluxe Pool Villa and were awestruck when we entered the villa. For all the Instagrammers and photographers, do visit Uluwatu temple. This temple is situated on the top of a cliff right next to the Indian ocean, and the best time to visit this temple is at sunset. Though you won't be able to enter the temple, the view from the top is something you will remember for the rest of your life. The view was breathtaking; the sky changed colour as the sun went down. A word of caution, again, beware of the monkeys roaming freely around this temple, they are harmless but tend to snatch things from the visitors. If visiting Uluwatu temple in the evening, then do attend the Kecak dance show (pronounced as Kechak). Kecak show depicts Ramayana in the form of dance. It is performed in an open-air amphitheatre near Uluwatu temple. The beautiful dance show is one of the most amazing dance performances with no instruments used rather people synchronising their voices. For all the coffee lovers, there are many coffee plantations in Bali. You can visit these plantations and taste the many flavours they have to offer. You can also learn about the various health benefits of different types of coffee they have to offer. Also, don't forget to pet the Civet cat. Following are the highly recommended items: Different flavours of Bintang Beer. My favourite is Radler - Beer & Lemon flavour Soup Ubuntu- Delicious Ox-tail soup Sip coffee while seated in the coffee plantation
Best To Go With?
Family, Big Group, and Bae.