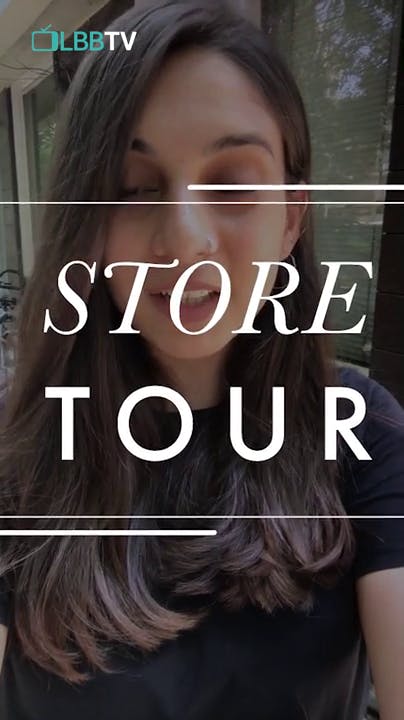 Shopping On A Budget? These Kamla Nagar Stores Will Have You Sorted
Kamla Nagar is the hub for budget shopping and eating for college kids. There are so many options, so we made a comprehensive list for the next time you want to go for a pocket-friendly shopping spree in the area.
Rajhans Handloom Centre
This tiny store is full of options, ranging from un-stitched cotton fabrics, to pretty and comfortable kurtas. They stock on fabrics such as ikat, block prints, linens, and more. The short kurtis here start at INR 300, the longer ones start at INR 700, and the fabrics are priced starting at INR 100 per metre.
Campus Dress
It's a fairly tiny store next to Mini Shop, and they only stock a handful of stuff, but it's pretty great, nonetheless. They keep linen palazzos, flowy long skirts, kurtis, shirt dresses, and more. The stuff is really reasonably priced with flowy cotton pants in summery colours priced at just INR 200.
2 Funky
2 Funky is a hidden, basement store in Kamla Nagar market that's got t-shirts, dresses and a ton of other clothes for women. Best part? Everything's priced at a flat rate of INR 299 and INR 349! Find more information
here
.
Vikas & Rahul Jewellery Shop
The store has a great variety of jhumkis, German silver earrings, Afghani mirror-work earrings, nose pins, anklets, bracelets and more. While the starting price of their collection is very low (INR 50), the bigger and more detailed jewellery pieces are priced at an average of INR 100—INR 250. Find more information here.

Bag Point
Bag Point is a very old shop in Kamla Nagar and they have always stocked up on beautiful and trendy bags that promise some great quality too. It's located in a small lane in Kamla Nagar, right across the street from Chacha ke Chhole Bhature. Outside the store is an entire collection of backpacks, starting from INR 450 and going up to INR 1,500. You'll find spacious and sturdy bags, in plain, pastel colours and printed ones too!

Khanna Store
Find pretty cotton kurtas at this tiny store in the Jawahar Nagar lane in Kamla Nagar. They have some basic, solid-coloured, printed kurtas, and some machine-work chikankari ones as well. The best bit is that the kurtas here start at INR 450, and the chikan ones at INR 600.
The Stall Next To RV Garments
This entire street on the bada gol chakkar is literally overflowing with kurtas, palazzos and suit sets. On a good day, you'll find kurtas even as low as INR 400 and short ones for about INR 300. They've got a lot of variety here including cotton, synthetic, printed suits, flowy pants, capes, and what not!
Bansal Cloth House
If you're looking for ethnic and fusion wear clothes that will last longer, and are of great quality too, Bansal Cloth House is just the place. Their tunics and dresses are summery and made of only natural fabrics. They also have some shirts and tops that you will want to check out.
Incense
Whether it is boot cut jeans, or knit crop-tops, this store has everything that the fashion influencers on Instagram are sporting. That too, at bargain prices! The best part is that they always have discounts and sales going on, so you can actually go on budget-friendly but totally fashionable shopping sprees.
Stelatoes
While the horrible pun in the name of the store is extremely bothersome, don't let that keep you from checking their stuff out. From comfy shoes to pretty heels, they offer a ton of variety here, and you won't have to shell out a lot, either. You'll easily find flats for about INR 650 to 800, and heels priced at around INR 1000, which isn't too much if you're planning to go all fancy, we think.
Comments