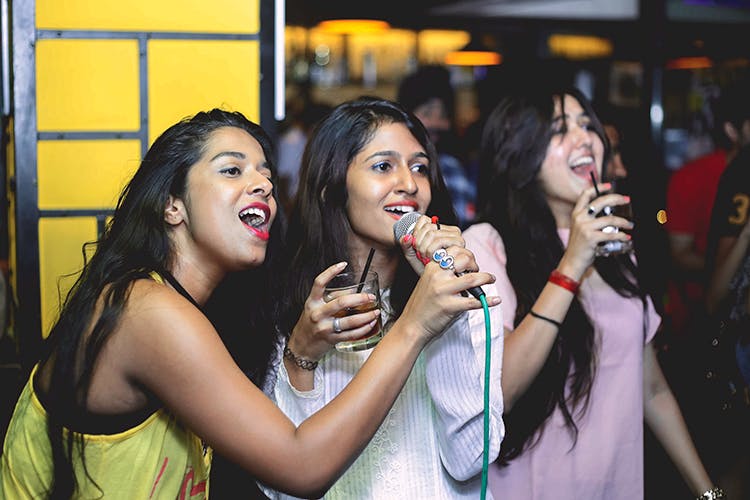 Hit The Right Notes At These Karaoke Nights In Gurgaon
If you feel like you're ready to graduate from bathroom singer, karaoke is the obvious next step. Invite a few close friends and show off your singing chops at these karaoke nights in Gurgaon.
Escape Terrace Bar Kitchen
They have Hindi, English and Punjabi songs in their karaoke playlist. Happy hours are on till 8pm, so we recommend getting a quick drink before you take the stage!
Lagom Kitchen + Brewery
They have a really nice mix of old and new English songs that'll have you crooning the night away, and they also offer a 1+1 on freshly-brewed beers till 9pm on the same day. If you're feeling shy, chug on a complimentary Corona and shake off the nerves.
Raasta
Hosted by Karan and Tanya Nambiar, this karaoke night is all about the jazziest and grooviest songs. With Rastafarian vibes, happy hours till 8pm and lots of food to go around, this is a great mid-week plan to make.
#LBBTip
They are open to suggestions for special offers during karaoke nights, so you could even put in a request in advance.
Comments