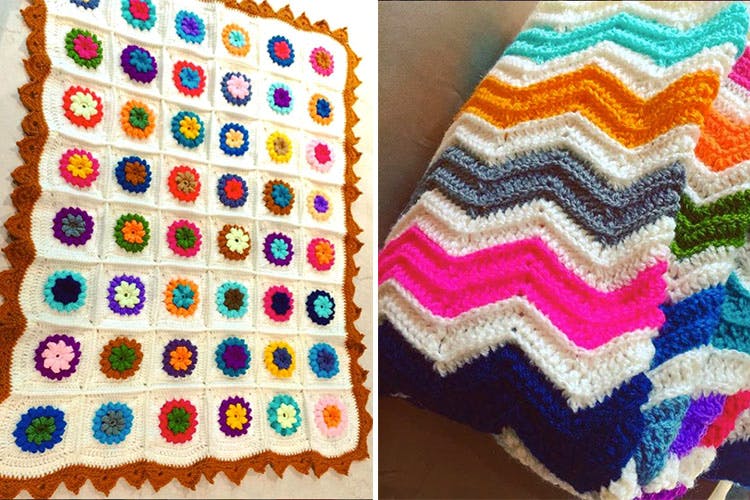 Shawls, Scarves And Blankets; Keep Yourself Cosy In Crochet This Winter
Shortcut
For those of you who are crazy about crochet, we found a company that does a variety of products. Started by Divya Sethi, we're excited to see that this age old craft is still being appreciated by many.
Crochet Everything
To The Moon & Back Studio does some really pretty, hand-made crochet baby blankets, reading wraps and adult throws. Crochet of course, can only be done by hand, and their painstaking efforts have yielded some incredible results. These vibrant throws and and wraps are just that happy pop of colour you need to brighten up the gloomy winter season. So, kick aside those mass-produced goods, and get your hands on these warm, pretty wraps. The fun part here is that they do customisations as well; so if you have a particular colour or design in mind, these guys will do it for you. They've recently come out with a range of crochet pillows, shawls and scarves too.
So, We're Saying...
You should definitely check out their Instagram page if you're interested in crochet. Their products start from INR 3,200 and go up to INR 30,000.
Comments