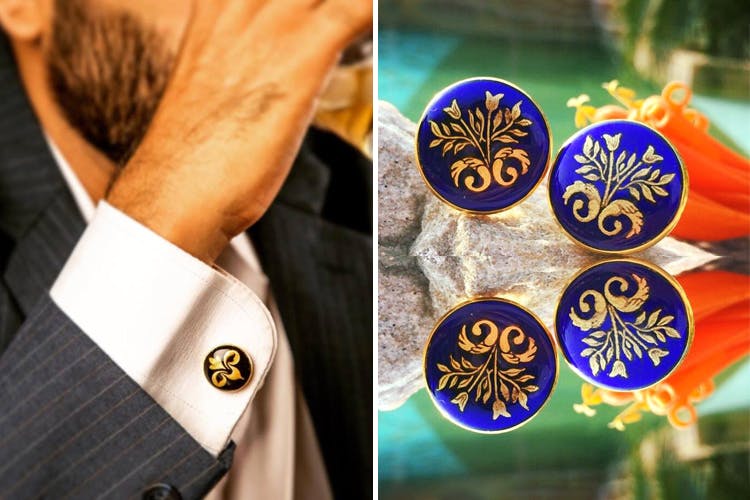 Kesya's Handcrafted Cufflinks & Buttons: A Perfect Blend Of Culture & Class
Shortcut
Kesya, a Jaipur-based brand, brings a luxurious collection of handcrafted men's accessories, with an aim to fill the gap in the availability of gifts for men in the market. Though their cufflinks and buttons are absolute delights to be added to the collection, they have equally dapper bandgalas and achkans.
What Makes It Awesome
Bringing back Rajasthan's forgotten art of hand enamelling and painting, Kesya's accessories take inspiration from the intricate and rich culture of Rajasthani palaces, motifs and historical settings.
Finely made in sterling silver using semi-precious stones, their cufflinks and buttons are perfect for a bold and edgy look, and can be perfect additions to a casual or special attire.
We love the fact that Kesya's range has something for every man. Regal motifs enamels are bold while game birds make for a quirkier look. Once anything is added to the collection, they are there to stay.
Price: Starting at INR 2,700 (cufflinks) and INR 10,500 (buttons)

More Information
Comments