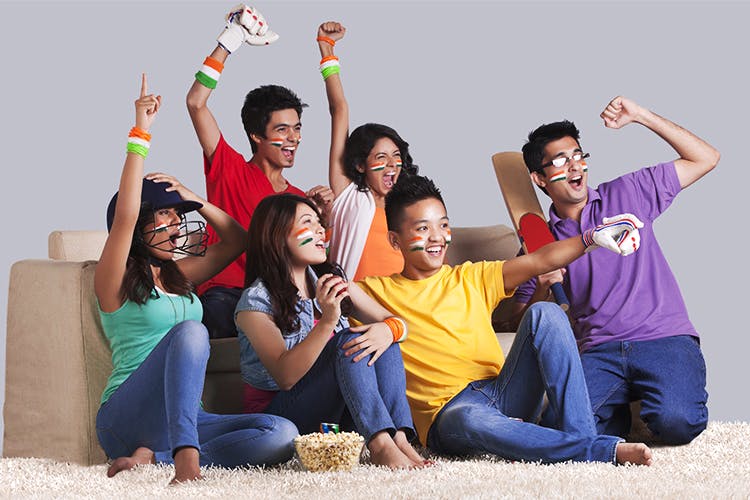 #KingfisherHomeStadium: Here's Your Chance To Host A Fully Sponsored Watch Party By Kingfisher For You & Your Squad! Register Now!
What Is It?
When your team is away killing it on foreign grounds, you've got to support the men in blue from your home stadium. LBB and Kingfisher are excited to bring to you an exclusive chance to host a match viewing party at your house for you and your squad and bring home them stadium vibes. Best part, you ask? Kingfisher will take care of everything. And no, we're not kidding!

Who Is It For?
If your heart bleeds blue, this is for you. All you cricket fans, don't miss this epic chance to turn your house into a stadium and cheer for your team while sipping on some chilled Kingfisher beer with your pals. Channel your inner Captain Kohli and round up your squad for an epic showdown!

Why Should I Participate?
It was never any easier to bring home those epic stadium vibes. We're talking free-flowing Kingfisher beer (non-drinkers, we have you sorted as well), delicious food, nice furnishings, TV and some good time cheering for your favourite team with your squad, ALL sponsored by Kingfisher. With the temperatures and stakes intensifying, are you ready to play?

Awesome, How Can I Win?
It's very simple. Hit that "Register" button, nominate your squad and share your coolest match stories with us. Think, that devastating match that led to heartbreaks and TV Breaks, made for the coolest story? Or those fireworks when Dhoni hit that match-winning six, makes the cut? However crazy it is, make sure you're bowling a good one. Best player of the contest will get a chance to win this all-inclusive Home Stadium setup for themselves and their playing squad.
So, We're Saying…
Hit the ball out of the park with your entries and bring home the stadium. Only one lucky winner gets to take it home but others, don't be disappointed! We have some cool surprises for you if you have an epic story to share. So, what are you waiting for? Hit that "register button" and get going.
Comments