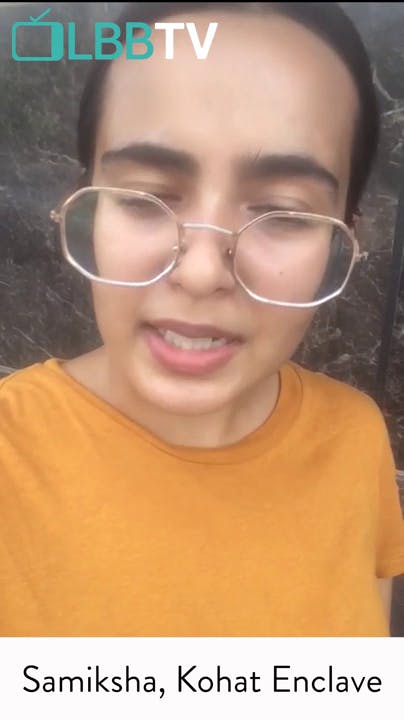 These 7 Stores In Kohat Enclave Are Perfect For Wedding Shoppers
Kohat Enclave is a spot that's quite heard of in North Delhi. It's an organised market area where you'll find a large number of wedding stores and ethnic attire boutiques. It's basically where a lot of North Delhi folks head to for wedding-related apparel.
So, we've gone ahead and found a list of stores for you guys in case you require affordable ethnic or wedding wear.
Samiksha Creations
Samiksha is easily one of the biggest stores in the entire shopping area. It's a two-storey wedding wear boutique that has a wide variety of ethnic wear. It has a bunch of heavily embellished (by sequins mostly) ethnic gowns and lehengas. We personally liked their gowns, because they were mostly very subtle and elegant in their hues, too.
Their garments are priced at around INR 10K and above.
Aishwarya
This is a small boutique that's located inside a lane and may not be as noticeable. Don't let that fool you though, because they've got a nice, subtle and graceful collection of kurtas, suit sets, and pure fabric dupattas. Although they do have lehengas that are heavy and embellished, those do not call for attention as much as the rest of their merchandise.
Their price range starts at INR 800.
Hans Creations
Hans creation has all kinds of wedding wear and party wear. You can find simple suit sets, lehengas, and evening gowns at their shop. Mostly though you can find party wear like the floor length gowns for about INR 15K and above.
Ritam Mahalakshmi Textiles
Mahalakshmi textiles is a massive shop where you can get all kinds of fabrics. From cottons and plain coloured ones, to fancy and heavily embroidered ones. We love the fact that this shop has a large variety of fabrics like feather-textured, pleated and metallic ones too. So, if you have a design in mind and don't know where to get the fabric, this is where to go.
Their fabric prices start at INR 600 for simpler fabrics and can go up to INR 2,000 for fancier ones.
Ritam Lehengas
Located in the basement below Mahalakshmi textiles, this is a great place for people who want to shop for an upcoming wedding under a budget. They've got a great collection of lehengas that are affordable yet pretty. You can find lehengas with heavily embellished blouses, and in both subtle colours like grey and vibrant colours like peach.
They've got a few trendy bridal lehengas in the back for around 40k. Otherwise their garments start from INR 10K.
Rati Ram Ram Vinodh
This boutique was swarming with customers when I walked in. It had piles and piles of plastic clad (not too happy about the plastic packets) suits and clothes laying on the ground being sorted through by the staff. You can find heavily embroidered, trendy, bridal lehengas that come in subtle colours as well as traditional reds for about INR 40-50K over here. Basic lehengas that come in bright peacock blues and yellows start from INR 15K.
Samaya
Samaya has everything from suits and lehengas to ethnic gowns. We love that they have pretty pastel and nude-coloured lehengas with gota work done in a super traditional manner. Also, you can find pretty flowy dresses and gowns made of chiffon that are in colours like pink and white, which seem ideal for summer. Their collection of garments also starts at around INR 10K.
Ask Harshita a question