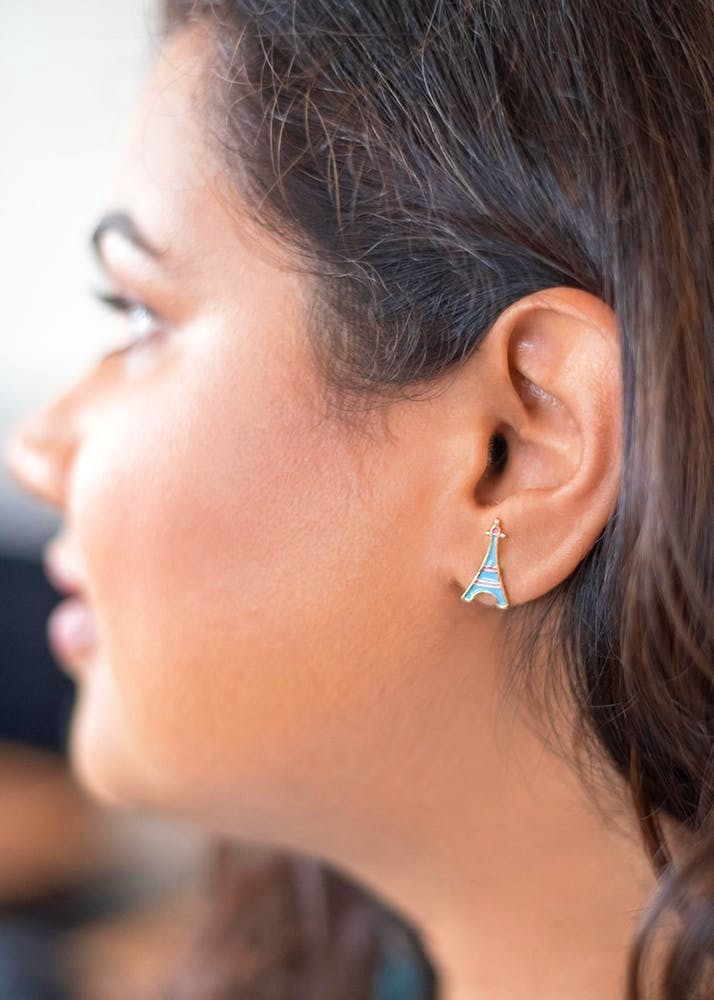 I Love Krita & Penna's Statement Everything
If I could, I would wear statement accessories with everything, but not at the risk of looking like an awkward teenager. Lucky for me, this awesome Indie brand on LBB understands my (& a million other women's) long standing dilemma and provides a sure shot solution. Ahead, find 7 things I loved and bought from this brand -
Gold-Plated Sneaker Earrings
If you know me, you're well aware of my obsession with fitness & fashion - and one never goes well without the other. But more often than not, it becomes really hard to rock a put together look when minimal accessorising isn't as readily available. So when I found these awwdorable gold-plated sneaker earrings on Kritta & Penna, I had to make 'em a part of my gymtastic look.
The best part? They don't attract unnecessary attention and still make my post-workout selfies pop too!
Gold-Plated Chocolate Bar Studs
And now, for the baker in me - I chose these cutesy chocolate bar earrings that pop all of my "hard at work at the kitchen" looks, or even step up basic everyday outfits. The enamel gold base keeps them elegant and the cute print makes a statement too! For this price? They're a steal if you ask me.
Eiffel Tower Studs
As you can tell by my Patisserie's name, French everything has my heart! And these classy Eiffel Tower studs were definitely the addition my basic accessory collection was craving. Believe you me, these aren't restricted to casual brunch looks and if you dare (like me) you'd sport them at an informal (casual) meeting as well. I wore 'em with a stunning midi dress and raked in SO many compliments.
Macron Gold-Plated Earrings
In continuation to the french everything obsession - none of my meals are complete with a finger-licking macaron. These heart motif studs tap into my mood so well, and have instantly become my go-to earrings. They're a lot cheaper than my Swarovskis, but feel me better than those ever will.
"Eat Desert First" Pin
The brooch pin tradition dates well back to the 90s but I'm still obsessed with wearing what I'm feeling on my clothes - like this "Eat Desert First" gold pin. It speaks my mood before I have to, and I can't recommend it enough. If your foodie self shapes your personality, this one's a must have.
Mix It Up Pin
When it comes to Ice cream flavours, I can never pick one (I mean, who can?) This mix it up pin looks really vintage, and goes with all my flared-jeans & graphic tee co-ords, exciting maxis and even offbeat denim dresses. Grab yours on LBB for an unbelievable price.
Comments