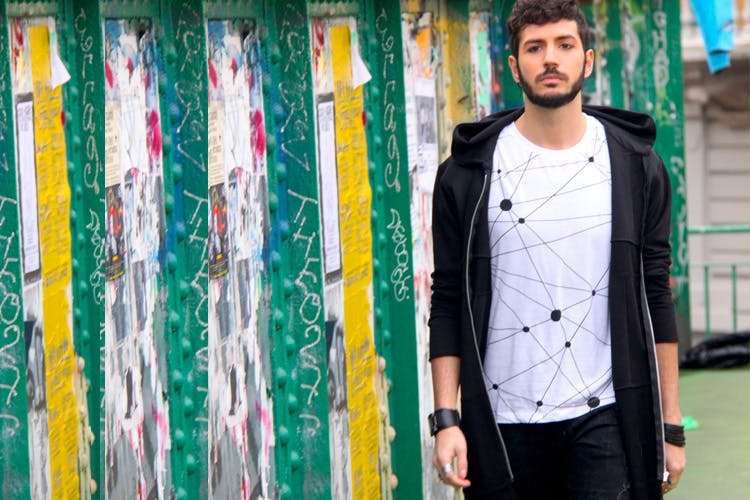 Doing Things Differently With Kultprit's Graphic T-Shirts
Shortcut
Calcutta-based Kultprit makes apparel and accessories for the rebel who believes in self-expression through their outfits. Quirky, fun and energetic, their collection of tees, hoodies, joggers and even wallets are for the young and progressive.
Are You A Kultrpit?
Started by Olena Klymyuk from Ukraine, who moved to Calcutta after she got married, Kultprit's clothing is made for millenials. Edgy, stylish and quirky, these are going to be the next new things in your pile of casual clothing. Abstract prints, quirky texts, funky illustrations and great graphics, you're going to love their stuff.
For Him
Check out their fairly large collection of T-shirts and vests. Coffee lovers, this tee, which puts coffee before sex, drugs and rock and roll, is for you. For men who love their beards, here's a nice one; and for people generally pissed off with the world, this vest is our top pick!
They only have two basic sweatshirts for men, both of which we really want: We suggest you check them out before we grab them all.
For Her
Having a messed up day? Slip into this tee to fix your crabby mood. Dancing skeletons and pandas also feature heavily and oh so cutely. There are a few from the men's collection that are made for women as well, but honestly, ladies just go shop from the men's section — comfort clothing FTW!
Where: Shop online here
Contact: Write to catchus@kultprit.com
Price: INR 399 – INR 2,499
Follow them on Facebook here.
Comments