The information in this post might be outdated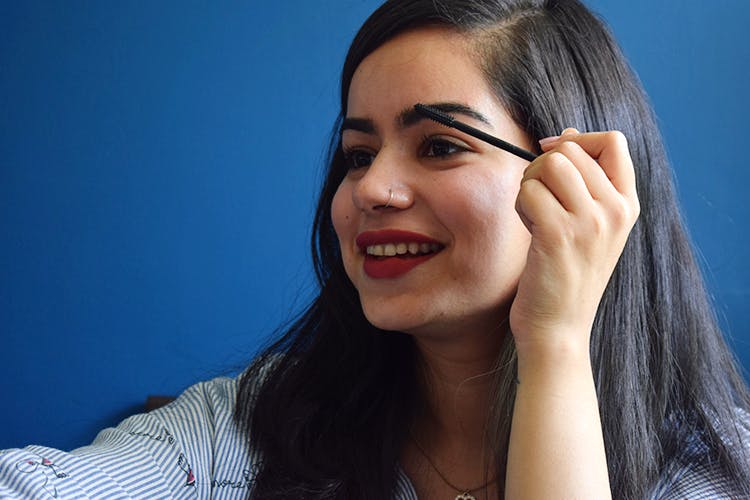 #LBBPicks: Get Thicker, Bolder Brows With Products Under INR 999
Looking to up your brow game? If you're looking to invest in some products for your brows to get the ideal shape and boldness, we have some tried and tested ones. We asked around, and here's our pick of products that get the job done brilliantly and don't cost a bomb. Here's a list of products you can use for under INR 999.
Colorbar Stunning Brow Pencil - Chestnut 001
This one's super-handy to have lying around to quickly fill in the gaps between your brows. What we like the most about it is the applicator brush at the back. It really does a stellar job of evenly applying the product and it's also smudge-proof – so you can go the whole day without having to worry about touching it up. It's also only available in a deep shade of chestnut to give your brows a more natural look
Price: INR 650
Order here.
NYX Professional Makeup Micro Brow Pencil
You can always count on NYX for excellent make-up products that are affordable. Their Micro brow pencil glides over really easily, and they have it in a variety of shades for different skin tones. Definitely one of our favourites.
Price: INR 875
Buy here
L.A Girl Shady Slim Brow Pencil
The strokes from this one look super natural, and you end up with denser, fuller-looking brows. It's easy to apply and doesn't smudge. The applicator brush works really well and evenly spreads throughout your brows for a fuller look.
Price: INR 625
Buy here.
Maybelline New York Gigi Hadid Fashion Brow Ultra Fluffy
The new Maybelline and Gigi Hadid line has an easy-to-use eyebrow pencil that has a slanted tip, making it more convenient to apply. It comes in two shades – medium and dark brown.
Price: INR 550
Buy here.
SUGAR Arch Arrival Brow Definer
It's easy to apply and doesn't require a sharpener. Use this for perfectly blended brows that look fuller and thick. Their two shades come in medium brown that's perfect for medium to dusky skin tones and a gray-brown shade that's perfect for light to medium skin tones.
Price: INR 499
Buy here.
Comments