#LBBPicks: Bookmarks For Ardent Book Lovers By Kanhai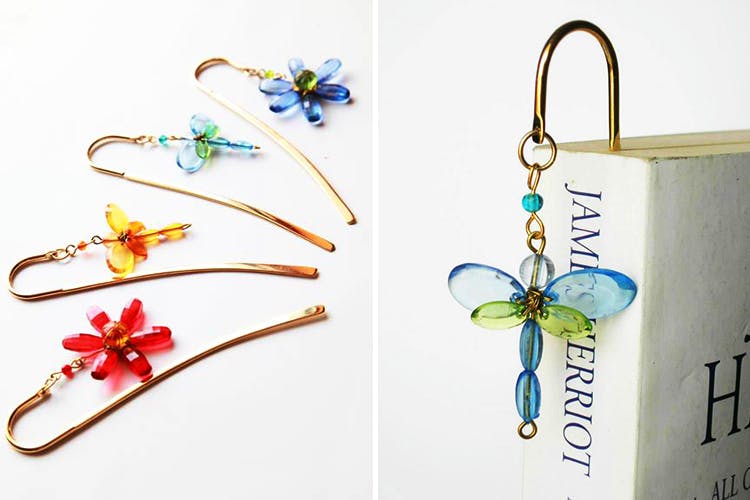 Shortcut
We stumbled across these beautiful bookmarks by Kanhai – perfect collectibles for book lovers and like-minded friends and family.
No More Dog-Ears
Kanhai has a range of unique gifting items but what caught our attention were the bookmarks – elegant and delicately handcrafted with beads and golden-plated wire. Did anyone say reading is boring?
If you're the kind that folds the ends of the pages to bookmark it – stop immediately. These fancy bookmarks are all you need.
What We Love
The daisy flower bookmarks in all colours and the subtle dragonfly bookmarks; we're finding it hard to play favourites. The best thing about them is that they hinge on the outside of the books, so you don't have to worry about the bookmarks slipping down and getting lost.
Comments