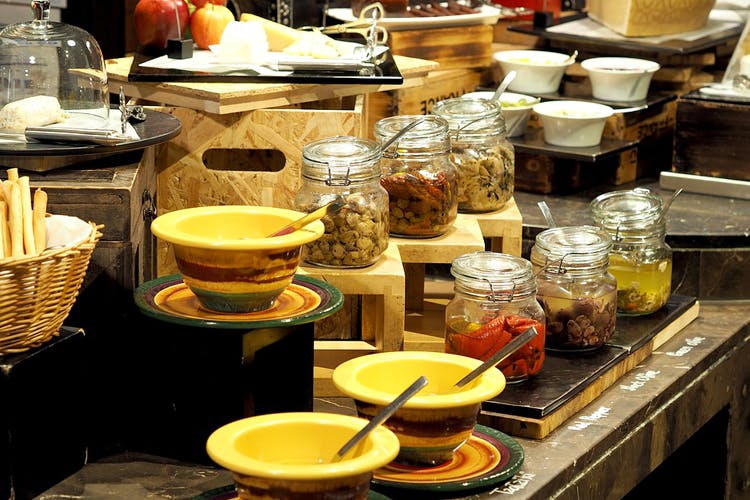 For Quiet Evening Scenes, Pick A Buffet Dinner In Gurgaon
What better than an all-you-can-eat buffet? Offering a mix of Indian, continental and other world cuisines, choose any one of these restaurants for their buffet dinners in Gurgaon.
Impromptu
Known for its romantic setting and dining experience, Impromptu makes for a perfect date night. The buffet here offers unlimited appetisers such as Shish Taouk, Battered Prawns and Shitake Rolls, which you can binge on.
Café G – Crown Plaza
Apart from the usual north Indian, Continental and Chinese, Cafe G is known for its Japanese counter and all that it has to offer. Desserts in the buffet are a must try too.
Seasonal Taste- The Westin Gurgaon
While the buffet here is available five days a week, the best one to try is the one on Thursdays. Pairing roasts, reds and grills, the buffet offers you a chance to indulge in some amazing meat and wine pairings.
Cilantro, Trident Gurgaon
Cilantro offers a beautiful ambience and impeccable service standards, and the standards stay consistent in the food section too. One should definitely try the Indian offerings as they taste alot like the food at Saffron, which is their north Indian restaurant.
Comments