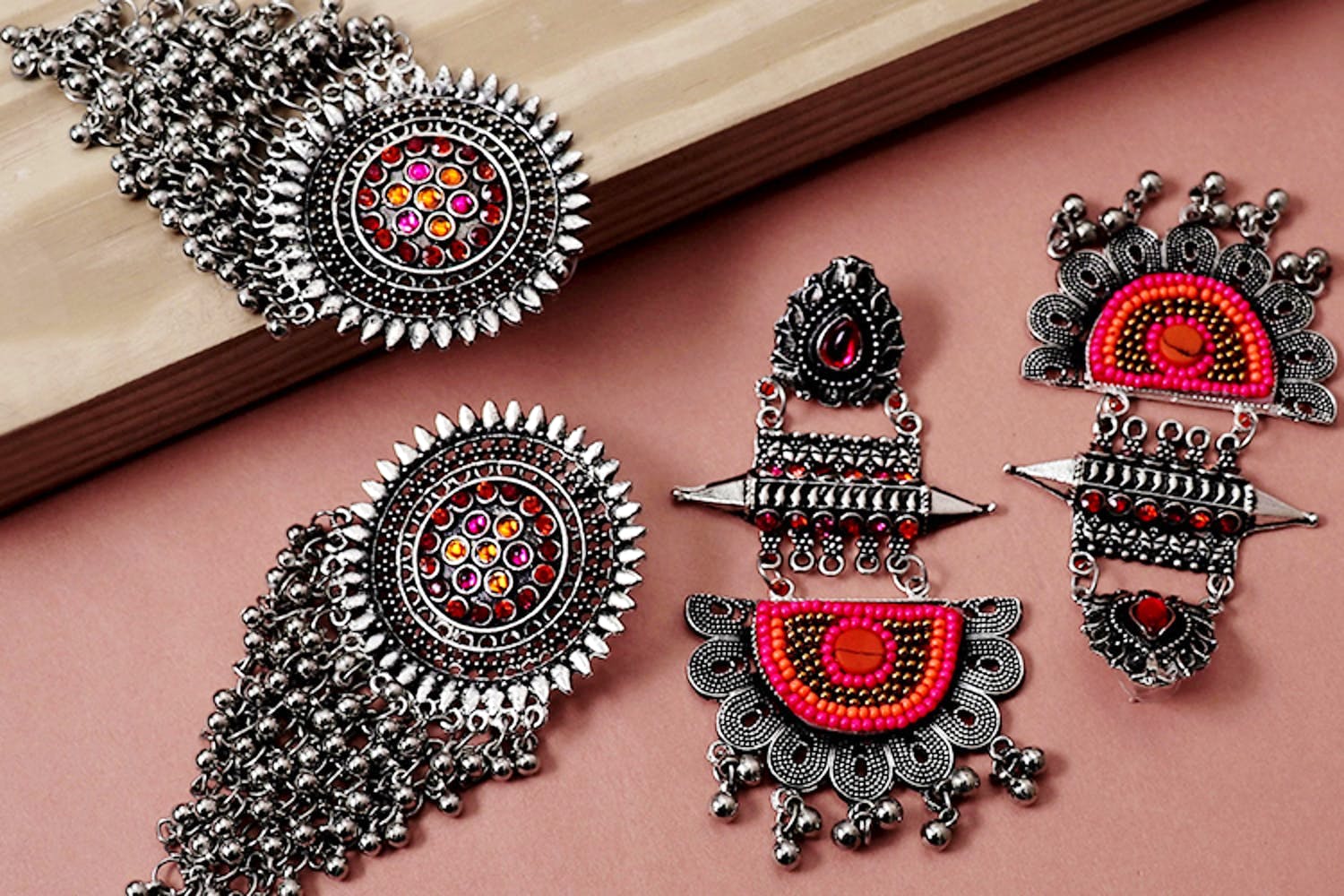 #LBBPicks: From Stylish Flats To Statement Silver Pieces, Here Are 5 Products We Couldn't Stop Gushing Over
Nothing completes an outfit like a perfect pair of shoes, or a timeliness piece of chunky jewellery (for all 'em jewellery hoarders!). We found an e-store called Cippele that specializes in these two categories, and we can't help doting over their entire collection. This store was born with an idea to bring comfort and fashion together with products that will strike a chord in your heart. Keep reading to find out what our top picks are.

Standing Out Like A Star
Sexy, subtle and soft - these Criss Cross Strappy Heels are just as comfortable and beautiful as they look. No more shying away from heels for an evening full of dancing with your girls because unlike other heels, these ones keep your feet comfortable throughout. What makes it even more unique is the combination of the feminine fabric design on top with the not-so-common champagne gold color.

Perfecting The Everyday Look
Staying true to the latest trends, these Rose Gold Suede Ballet Flats with ruffles are a must in your wardrobe. Whether it's a floral dress for the day or pair of classic pants and t-shirt, complete your look with these versatile rose gold ballets. It's even got a gold detail on the toes! Here's an added bonus - the insides are so soft that you won't feel the need to kick 'em off even at the end of a long day.

The Afghani Combo
No matter how drab your outfit is, statement jewellery can always give it the drama it needs. We are majorly crushing on this Layered Moon Afghani Necklace Set which is adorned with beautiful multi-colored stones. Paired it plain or solid kurtis, or something more contemporary if you're up for experimenting - the multi-colored stones and metallic inscription of flowers is nothing but art for your outfit.

Silver Magic
Got too many events but running short on jewellery? This Floral Punch Round Brass Pendant has got a clean silhouette and is absolutely beautiful. The neckpiece will stand out with bold opulent textures like silk or satin. Just imagine the justice it will do to your next saree look. Plus, the earrings are an added bonus because you can wear them everyday, especially with your hair tied in a messy bun.

Ring Of Shield
Designed like a shield, this Glorified Earring & Ring set is created with exquisite orange stones set in oxidized silver. It is sculptured with graceful designs and the stones add the glamour that you didn't think you needed. This larger-than-life combo is the perfect amalgamation of fusion, ethnic, vintage and modern. It's time to switch up with something a bit edgy like this!

So, We Are Saying...
This e-store got some truly beautiful pieces - whether it's footwear you're looking for or something in the chunky jewellery section. We know our eyes have lingered for more than a few seconds on so many of their options. Check out www.cippele.com and their entire collection and let us know if your taste matches ours!

Comments