The information in this post might be outdated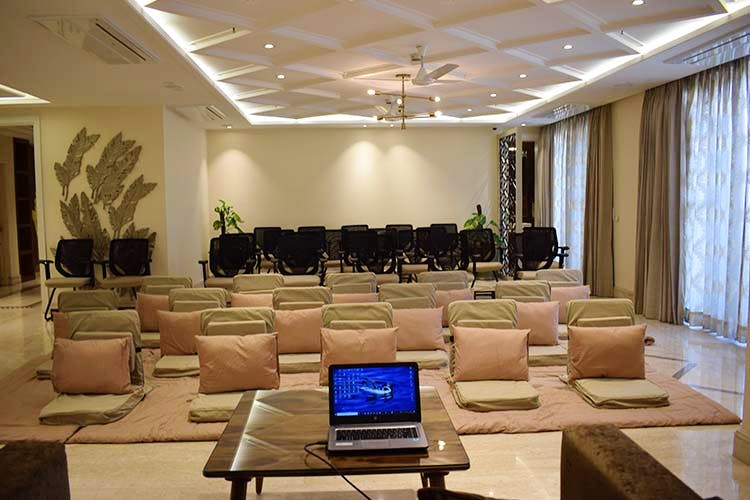 Learn & Know About Shamanism At This Two Day Workshop
14 Sep 2019 - 15 Sep 2019
14 Sep 3:30 AM - 15 Sep 11:30 AM
What's Happening
Have you always wondered what the parallel universe could be like? We are going to tell you about this enlightening two day workshop on Shamanism which is taking place at Reclaim, Noida conducted by Soaring Spirit.
To share some clarity, Shamanism is one of the oldest Spiritual practice that involves the practitioners to enter the Parallel Universe (Non Ordinary Reality) in order to communicate with the Spirits to help in Healing as well as solving life issues. Intrigued? Read on!
How's The Venue
Reclaim Life is a state of the art, fully equipped beautiful and serene healing space located in Noida, where they offer tools and knowledge to naturally enhance physical, emotional and spiritual well-being of the participants. They offer workshops which are curated carefully bridging health and happiness of the individuals. The space has been specifically designed for the comfort of the attendees to create healing experiences.

Pro-Tip
This workshop will also help you make astounding progress in your own Spiritual journey and help awaken your dormant Spiritual abilities. Best part? No background knowledge is required to attend this workshop. Anybody can attend and derive benefit from these practices. Lunch & Beverages are included in the fee of INR 12000 that you pay.
For registration and Venue details, contact Ritu at +919953358730 and Sanjay at ‎+91 120 718 3400
Comments