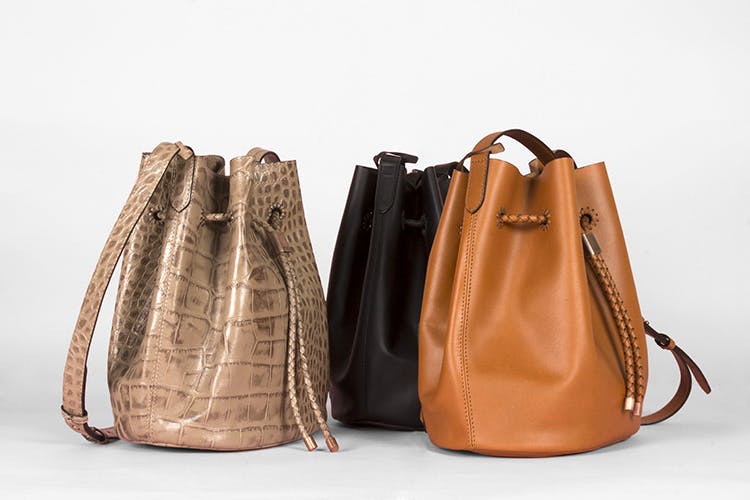 All-Leather Bucket Bags, Backpacks, & Saddle Bags at Vitasta
The Scoop
From handbags to clutches and travel accessories, Vitasta stocks a wide range of leather bags to choose from. If you have to carry something for a summer brunch or even for an evening cocktail, there is enough here that serves the purpose.
The Style
Dabbling in accessories that are neat, clean, and simple, Vitasta doesn't lose its focus from functionality. The feel is modern yet relaxed, and design and detail go hand in hand. Materials such as leather, silk, and handloom fabrics are used in plenty and the use of earthy Indian colours like indigo blue, olive green, and tan is quite refreshing.
What We Love
We have always been a fan of everything handcrafted, so when we stumbled upon this brand we sure were in for a treat. We cannot get over the black leather midi backpack in particular. Once placed comfortably over the shoulders, it lets one go hands-free, while being completely stylish.
Who It's for
The label is for a modern independent working woman who has a special place in her wardrobe for handcrafted leather goodies.
Where: For a complete list of stores retailing Vitasta bags, click here. You can shop online here.
Price: Starting at INR 1,189
Follow them on Facebook here.
You can read more posts by Style Coquettes 
here
.
Comments