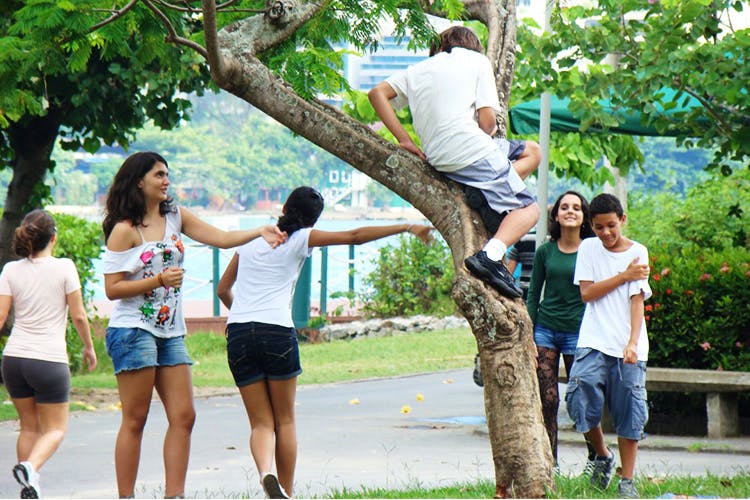 Nearest Metro Station:

CENTRAL SECRETARIAT
Leave Technology & Pollution Behind & Head To This Park In The Heart Of Delhi
Shortcut
Remember the last time you actually went to the park to just spend time with nature without getting disturbed by your phone? If you don't then you need to relive your childhood days again. And with winters here, it's the perfect time to take your squad for an evening picnic to Children's Park.
Everything Fun
If you really want to live the 90s days again, Children's Park is the ideal place for you. With colourful swings and sliders, it's a fun place. Kids running around, the energetic vibe of this place has a way of getting to you. Make sure you buy chips and ice cream from all the vendors outside before going inside the park. With India Gate right next to it, you can turn this simple park visit into a history lesson too! With so much to do in the real life, it would be a good chance to get away from your square-sized virtual world.
Go here with your family or with friends but rest assured, you're definitely going to love the swings and the environment here. The entry is completely free. Guess some good things in this city still don't cost a thing!
So, We're Saying...
This winter, get away from your phone and go live the 90s days at Children's Park for all the swings and games you can play!
Comments
Nearest Metro Station:

CENTRAL SECRETARIAT