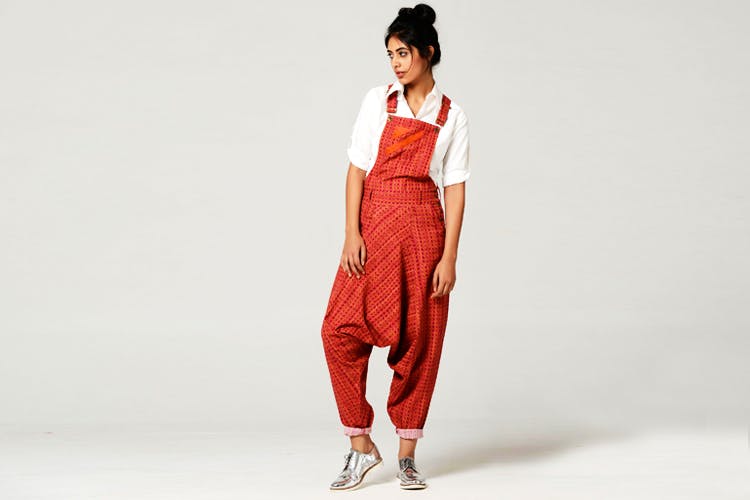 #LessAndMore: Try the Dungaree Trend, Whatever Your Budget
The Trend : Dungarees That Keep You Looking Preppy
If you want to have fun and look good doing it, dungarees permit you to do them both. These functional numbers are high on style and also make sure you look as cool as cucumber. Dungarees can be traced back to the 1960s; the garment, since then, has evolved from protective clothing for workers, to a unisex fashion trend.
We're giving you a budget pick and a more extravagant one. Which one will you choose?
For Less: Pinafore Dungaree
Keep it simple and dapper with this fluid cotton dungaree. Pair it with a crop top or even a casual tee. We love that sweet little detail around the waist that gives a little peek-a-boo into what you are wearing underneath.
Where : Buy it here.
Price : INR 1,694
For More: Dhoti Dungarees
Love dungarees? How about wearing one that marries dhoti pants with the classic style. Enter Dhoti Dungarees by Madras-based company Brass Tacks. Made out of printed khadi cotton, this bright orange, roomy dungaree is our pick if you are looking to invest in a pair that will make quite the fashion splash.
Brand: Brass Tacks
Where: Buy it here.
Price: INR 5,850
Comments