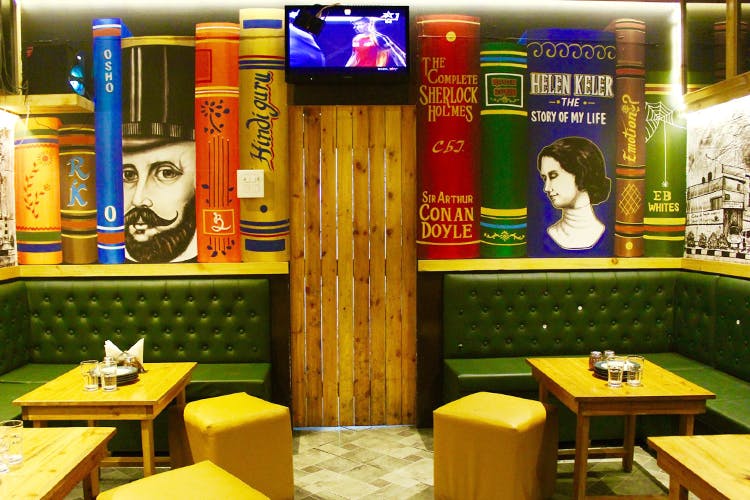 This North Delhi Cafe Has Books, Great Food & Is Open Till 4AM!
Shortcut
Fancy reading your favourite book late at night, amidst a whole lot of food? Library Cafe in Vijay Nagar is open till 4am and is the perfect place to do just that.
Late Night Reads
A small cafe in Vijay Nagar (that's near Hudson Lane), Library Cafe's the kind of place you go to carve out some reading time for yourself or have a midnight snack… or, you know, both. They've got a bookshelf and even the wallpaper inside has large book covers printed on it—talk about doing their name justice. They've even got a cosy rooftop area where you can munch on some snacks with the gang (provided the weather plays nice). They're open till 4am, so even if it's a late night read, or an after hours snack you're craving, you can head over here. On the menu, they've got salads, tacos, nachos, momos (we hear the tandoori ones are amazing), pasta, pizza, quesadillas and even sea food. Wash it down with some smoothies, or your favourite coffee and you can be guaranteed a great time.
More Information
Library Cafe
Nearest Metro Station: G.T.B. NAGAR
Comments