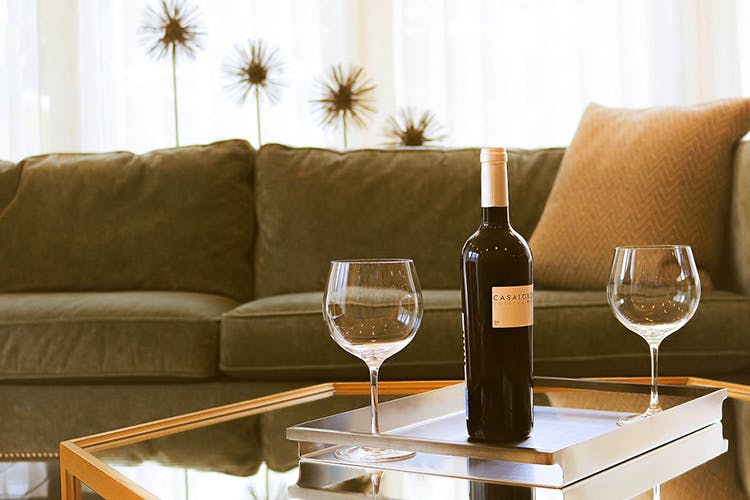 #LBBPicks: Where To Score Fine Wine In Gurgaon
G-Town is a super place to score booze from. Most brands are cheaper and there are stores of varying grades; from a road side shanty to an air-conditioned one where the teller is a self-professed sommelier.
Le Marche
Apart from being a well-stocked gourmet store, Le Marche also stocks a good collection of wines. Starting at INR 1,200, expect to find mainly international labels. However, some of these are rather unique varietals and hard to find at the street liquor vends.
We love the Chilean and South African labels here.
L 1
They have a massive wine portfolio, but it's best to go when your requirement is more than just a bottle or two. One of Gurgaon's few liquor wholesalers, this is the place to buy cases, and you could even get them anywhere from 10 – 30% discount. They have the best collection of Indian wines, too.
Comments