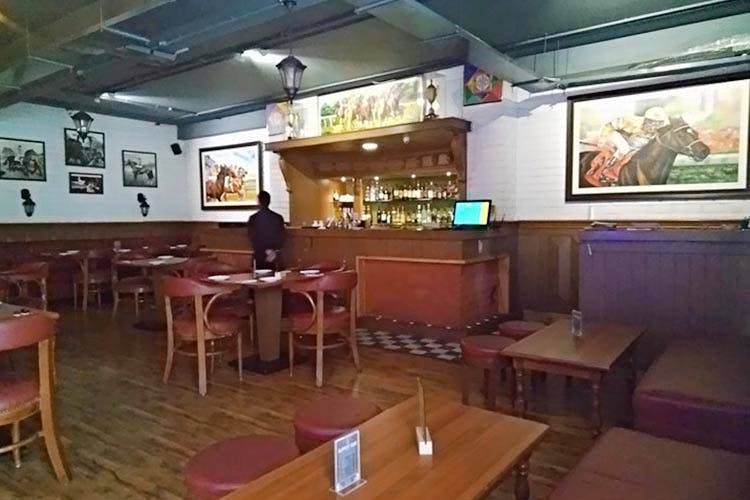 Nearest Metro Station:

MADI PUR
Love Your Drinks? Here Are Some Cheap Alcohol Deals You Can't Miss
Shortcut
Have you ever found yourself in Punjabi Bagh in the middle of a sweltering afternoon, craving a pint or two? We have and we turned out to be very lucky, as we came across The Derby Cookhouse's rocking alcohol deals.
Happiest Hour!
Who chugs beer in the afternoon you ask? Well even you would if you came across this joints alcohol menu. Their happiest hour menu sells alcohol at the price of peanuts, literally! We aren't kidding. Starting from INR 39, nothing is more than INR 200. They have some popular IMFL on their menu and serve whisky, vodka, rum and beer.
Oye, Balle Balle!
So what if it's the middle of the day. There isn't a specific drinking time, is there? If you work nearby, you can head there with your colleagues or even with a bunch of your college mates. The food isn't bad either. We ordered their Buffalo chicken tenders and their grilled shrimp Quesadilla and we weren't disappointed.
So We're Saying…
Their happy hours go on till 8pm, so make the most of your time in the West{est} part of Delhi! Here's to some happy times. *hic*
Comments
Nearest Metro Station:

MADI PUR