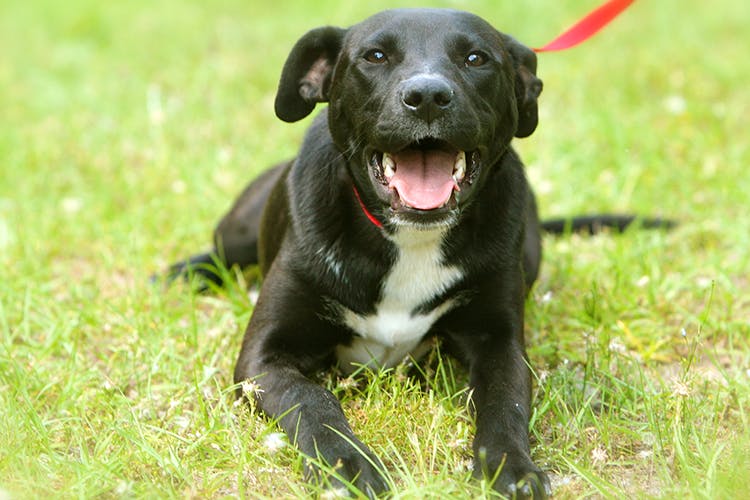 #LBBRecommends: Vets Who Will Treat Your Pets The Way They Deserve
Most days, it's our pets who look out for us and do everything they can to cheer us up. Ergo, they need the best health care possible to live a long healthy life. We have a list of best vets in the city you can trust and rely on for you pets health needs. If you're a new pet parent, this will certainly help.
Dr. Ajay Rana
No, he's not "that" Dr Rana, but we highly recommend him, because he's taken care of two of our fur babies.
He's a godsend when it comes to complete care. He even mixes his own medicines, which tend to work out just right. He'll never mince his words, but you can tell he genuinely cares for each little doggy or kitty that walks through his doors.
Dr Pradeep Rana – Neeti Bagh Pet Clinic
Dr Rana's Pet clinic in Neeti Bagh is very popular; it's always buzzing with pet parents and their pets. He has a team of qualified vets working to resolve any health issues your pets may have.
Apart from that, he's also highly regarded when it comes to the field of veterinary sciences and knowing how to handle different animals.
Dr Narendra Gandhi – Dr. Gandhi's Pet Hospital
Dr Gandhi and Dr Vivek Arora know your pets like no other. Be it your cat or your dog, they treat them with their heart and soul, and are very blunt about your pet's welfare. They also send prompt reminders every time your pet is due for an appointment.
Dr SK Choudhary – Dr Choudhary's Pet Clinic
Dr Choudhary is known for his proper care and treatment for your felines. He takes some intensive care where cats are concerned, and is probably the best known doctor for cats in town. He's also good with dogs and birds. He has a 24-hour emergency helpline, in case you want to reach out to him after clinic hours.
Dr Avesh Kumar Singh – Lifeline Veterinary Clinic
Dr Avesh usually figures out the problem first and is very good with his medicines. The best part – you can pay online for his services and he sends constant reminders for your pets' pending annual vaccinations.
Max Vets
Max Vets provides the best health care and hospital facility for your pets. Although a little high end, they are really good at their job. We would highly recommend Dr Bhanu Dev Sharma from their team of qualified vets. Max Vets operates 24/7, so they're good with late night emergencies.
Dr Ranjit Kharb – Kharb's Pet Clinic And Surgery
Dr Kharbs clinic accepts walk-in appointments and is efficient, if you're pressed for time. He specialises in surgeries and has a clean surgical station at his clinic in Munirka. He's known to be good with dogs, too.
Fish Fun And Love Birds
As the name suggests, they excel in taking care of your fish and birds. They also cure other animals and keep pet supplies.
Jeevashram Foundation
Jeevashram does ist best to minimise stress wherever human-animal interaction is involved. They have an established hospital which takes in animals free of charge, or at least for very little money. They are recognised by the Animal Welfare Board of India.
Friendicoes City Clinic
Friendicoes SECA, the oldest known animal rescue shelter in Delhi, also treats sick and injured pets. You can drop your pet off and they will board them till they are completely recovered. They're also known to perform spaying and neutering operations free of cost if your pet is a streetie!
Their adoption drive is continuous, so if you're looking to adopt, look no further! The best part – they have a 24/7 service for distressed street dogs who need medical attention all over the city, and are recognized by the Animal Welfare Board of India as well.
Noida Pet Clinic
For all those residing in Noida, the Noida Pet Clinic has been running successfully for over 12 years, healing sick and injured pets. With expert knowledge on veterinary care, they provide intensive treatments for your pets, along with lots of love.
CGS Hospital
CGS hospital based out of Gurgaon is a swanky pet hospital for all the health concerns you may have for your pets. They are completely equipped to handle any medical assistance your pet may need. Be it a diagnostic endoscopy or computed radiology to boarding and grooming facilities, they have it all. Gurgaon folks, please take note.
Dr Pritam Chakraborty – Cure And Care
For peeps residing in Dwarka, Dr Pritam should be your go-to vet. With good knowledge on how to handle the four legged, he cures them with a lot of care. He also has a very well-equipped staff to handle operations at his clinic.
Comments