The information in this post might be outdated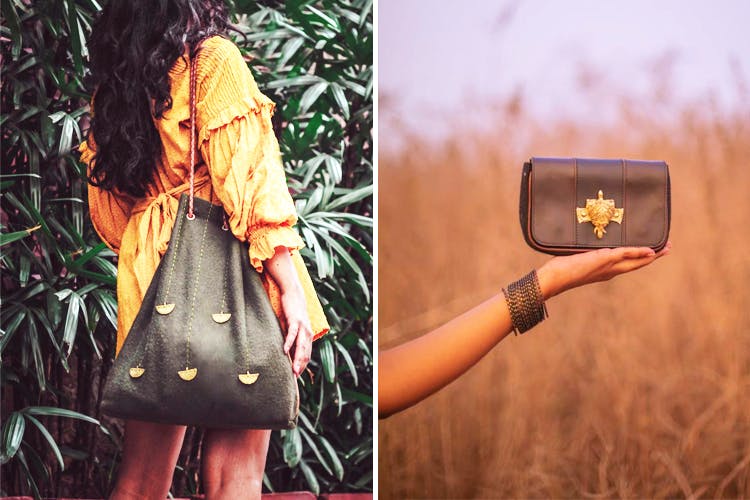 Madhubani Artwork On Leather Bags? Don't Mind If We Do
Shortcut
Love at first sight is not a term we throw around loosely, so when we say we fell hard at the sight of these leather bags by Swarang, we're not kidding around.
What Makes it Awesome
Think of the most gorgeously handcrafted leather bags, hand-painted with Madhubani art, because the idea of Swarang is not just to create beautiful bags that you can pile on top of the rest of your bags and accessories; the folks behind the brand started this venture with the idea of bringing back the forgotten arts and crafts of India, their debut collection incorporating the 9,000-year-old art form of Madhubani.
They've also got some of the best regional artists ideating and creating one-of-a-kind pieces that can become serious collector's items.
The number of pieces in the collection is limited, but every single piece is bloody beautiful. They have this handheld envelope clutch with a Madhubani motif that we just loved. And even their laptop sleeves with colourful dhol motifs charmed us.
What Could Be Better
They're a touch expensive (starting at INR INR 2,400), but it's genuine leather, so that's fairly understandable.
Comments