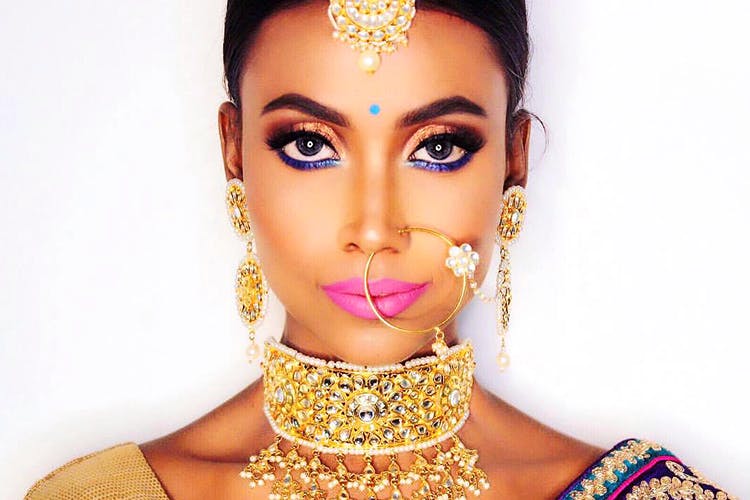 This Make Up Artist Will Give You A Classy & Minimal Look Just In Time For Shaadi Season
Shortcut
Shaadi season is almost here and we're sure you're already worried about which makeup artist to sign up for this time. You want to look classy but don't want to look too made up, right? That's when Pratiba, a former MAC artist, steps in with her make up and hairstyle expertise and works her magic.
Minimal, Classy & Shaadi-Ready
Getting ready for a wedding is no easy task but what does make it slightly better is picking out a professional who will help you with looking your elegant best. The other important part is that this professional should be aware about the ongoing trends.
In our search for an artist who would know the art of minimal makeup, contouring and hairstyles, we stumbled upon Pratibha. Her contouring would bring out your features, her makeup will make you look radiant and her hairstyle would get you shaadi-ready. And for all this, the starting price is INR 10k (for party makeup) and INR 13k (for bridal) ! Makeup + hairtsyle + draping. All you need to do is give her a call after you're done getting an outfit!
So, We're Saying...
If you're looking for a professional who has you covered this shaadi season for make up and hair, Pratiba is the person you give a call to.
Comments