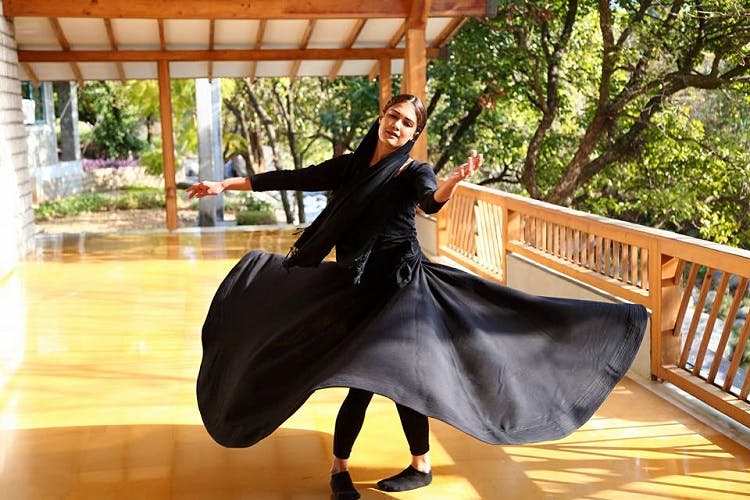 Marigold Society Of Performing Arts For Classical Riyaaz And Tutelage
Shortcut
Marigold Society of Performing Arts is a dance and music academy, set-up as a tribute to Guru Ghanshyam Ganganiji of the Jaipur Gharana.
Who Is It For?
People with erratic schedules who wish to continue their riyaaz of classical music and dance under the tutelage of Guruji. There's no age limit as such and the classes are open to working professionals to young kids, alike.
What makes Marigold Society of Performing Arts different from other academies is their flexible timings. Whether you're working or a student, you can schedule your class as per your convenience. Since the batch size is limited to five-six students, individual attention to every student is a given here. Classical dancers will be pleased to know that there's live music on a harmonium and tabla for riyaaz.
What Gear Do I Need?
Carry your pair of ghungroos if you intend to join the Academy to practise classical dance.
How Do I Sign Up?
Marigold Society of Performing Arts is listed on Urban Clap. Additionally, for more information, you can just call them up. There's also the option of attending a trial class if you wish to. If you opt to learn alone, the charges are INR 5,000 for eight classes a month. In a group, the charges are INR 3,000 for eight classes a month.
While classes happen on both weekends and weekdays, founder Chandana suggests that you come on a weekend so that you can watch a class in progress.
#LBBTip
After a tete-a-tete with the arts, grab a bite at Cyber Hub.
Check out their Facebook page here.
More Information
Marigold Society Of Performing Arts
Nearest Metro Station: GURU DRONACHARYA
Comments