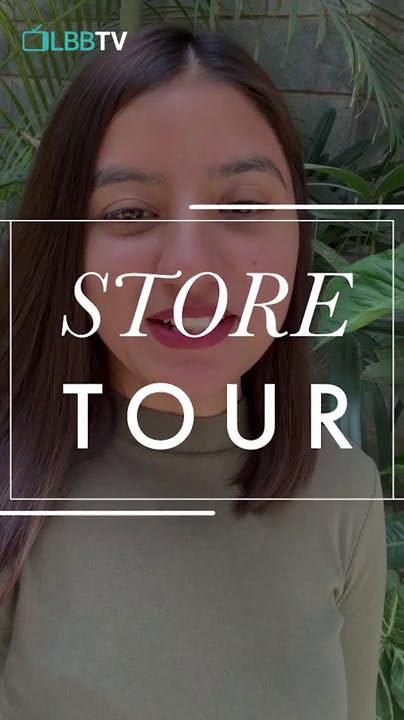 Starting At INR 250, Find Saris, Juttis & Dupattas In Mehrauli Bazaar
What's iconic about Mehrauli? The designer boutiques or the fancy restaurants? Well, we say, it's time for you to reconsider what you think because Mehrauli is more than just that. Mehrauli Bazaar in the area has some epic hidden gems.
We went into the gallis of this market, found a lot of awesome stores and have picked out some of the best for you.
Aura Apparels
When we walked down the streets of Mehrauli Bazaar, we found a readymade market that is quite famous for readymade apparel. Aura Apparels is a store situated right there and it specialises in readymade suits and stocks cotton suits, khadi suits, and a lot more. Let them know what you are looking for and they'll be more than happy to help. Party-wear to office-wear, you'll find everything there.
Price: Starting at INR 900 for cotton suits.
Hare Krishna Collections
Located in Doodh Wali Gali (use Google Maps to spot the store), this place is perfect if you are looking to buy dupattas and suits. As you cross the store, their stuff might come across as unexciting and regular, but trust us, once you step inside, there's plenty of good stuff that you'll stumble upon.
Price: Starting at INR 100 for dupattas and INR 1200 for suits.
Riwaz
Located in Sri Radhey Complex in Readymade Market, the complex has four to five shops which stock readymade clothes, but we personally were a fan of Riwaz. We loved the collection of saris and they had plenty of options too. Whether you are looking for printed saris with thread-work, or embroidered ones, you will be sorted here!
Price: Starting at INR 1000 for saris.

Shiv Saree Bhandar
Located in Readymade Market, you surely cannot miss this place. This store is perfect if you are looking to buy wedding wear. They have bridal lehengas, heavy embroidered saris, and of course, they have light ones too. What we really liked was the colour palette and currently, they are fully equipped with all colours that are in trend.
Price: Starting at INR 3000 for lehengas (basically, light ones), INR 800 for saris.
Ranjana Saree
So, the store claims that they have saris and lehenga sets that resemble designer wear and to be honest, what they claim is true to a certain extent. We asked for designer wear, and were thrilled by the number of options offered, but were more than happy with their suit sets. Their embroidered suits are too pretty and you should check them out for sure.
Price: Starting at INR 8000 for designer lehengas, INR 1200 for embroidered suit sets.
Anjali Cloth Emporium
Located in the main Mehrauli Bazar, this place has literally everything! From menswear to women's wear and even clothes for your kids, you should visit this store if you are looking to buy good quality, affordable pieces. What we really liked was their collection of men's suits and saris for women.
Price: Their price for men's collection depends on the fabric and style. But, roughly, it can cost you something between INR 1400-2400.
Laaj Saree
So, this place is quite famous for saris. Considering the hot weather, they are currently stocking up really pretty cotton saris (when we say, really pretty, we mean it!). They also have an amazing collection of chiffon and georgette saris.
Price: Starting at INR 700 for cotton saris.
Juttis And Bangles
Apart from apparel, there are also a number of jutti and bangle shops located in Doodh Wali Gali and Readymade Market. Don't worry though, while the shops might be tiny, they aren't really difficult to locate. Make sure to check those out, we are sure you'll find what you are looking for.
Price: Starting at INR 250 for juttis and INR 20 for a dozen bangles.
Comments